Early Complications after Lung Resections at Patients Treated For Lung Cancer with and Without Neoadjuvant Hemiotheraphy
Abstract
Background: Anatomical lung resection offers the best chance of cure for patients with localized lung cancer. Very often late diagnoses, advanced stage of the disease limit radical anatomical surgical resection. Use of neoadjuvant chemotherapy made some of the cases operable, and later they were surgically treated.
Aim: to evaluate early (surgical) complications at patients with neoadjuvant therapy.
Material and Methods: We compare 36 patients surgically treated with lung resection, before treated with neoadjuvant chemotherapy (3 to 6 cycles with platinum based regiments under protocol) with 42 patients surgically treated without neoadjuvant chemotherapy, in the same period, in the 2009 and 2010.
Results: At the group with neoadjuvant chemotherapy we register more intraoperative and early postoperative complications as: bleeding 10 vs. 7, p=0.63, changes in lung vessels 3 vs. 0, p=0.8, prolonged air leak 9 vs. 6, p=0.63, stump fistula (at pneumectomy patients) 2 vs. 0, p=0.76, pneumonia 9 vs. 3, p=0.86, wound infection 2 vs 0, p=0.73, atelectasis 8 vs. 2, p=0.88, prolonged pleural drainage 10 vs. 4, p=0.87. There, also, was no difference in 30 days mortality rate between groups.
Conclusions: Neoadjuvant therapy increased the perioperative complications in this group of patients compared with a similar group undergoing anatomical lung resection in the same institution. The most common complication in patients receiving induction chemotherapy was detected at the group with neoadjuvant chemotherapy. Strategies to prevent these complications will be important, especially if chemotherapy before resection becomes the standard for all patients with non–small cell lung cancer.
Keywords
NSLC; neoadjuvant chemotheraphy; lung resection; complications; only lung resection
Article Metrics
Metrics powered by PLOS ALM
Refbacks
There are currently no refbacks.
Copyright (c) 2012 Goran Kondov, Simonida Crvenova, Zoran Spirovski, Trajanka Trajkovska, Sashko Jovev, Irena Kondova-Topuzovska, Natasha Tolevska, Borislav Kondov
This work is licensed under a
Creative Commons Attribution-NonCommercial 4.0 International License
.
---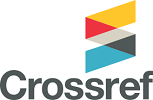 ---
Published by: Id Design 2012/DOOEL Skopje, Republic of Macedonia