Congenital Progressive Mutilating Hemangioma
Abstract
A 73-year-old male patient was admitted with symptoms of decompensated cardiac and pulmonary insufficiency with long-lasting history. A tumor-like formation was observed within the clinical examination, covering the whole skin of the nose, paranasal region of the left part of the face, as well as the upper and lower left eyelids. The lesion was with yellow to brownish surface and dark-reddish to violet discolored peripheral area, composed of nodular formations, smooth central surface and firm texture on palpation. The histopathological examination verified the diagnosis of hemangioma, which had been congenital, regarding the patient's history, treated surgically about 50 years ago, with signs of recurrence. The presented patient had been treated surgically at the age of 20, without medical evidence of the type of the performed excision. The recurrence occurs almost 50 years later, at the age of 78. To the best of our knowledge, this is the first reported recurrence of infantile hemangioma, treated surgically almost 50 years ago.
Keywords
infantile hemangioma; plastic surgery; mutilation; beta blockers; topicall approach
References
Canavese F, Soo BC, Chia SK, Krajbich JI. Surgical outcome in patients treated for hemangioma during infancy, childhood, and adolescence: a retrospective review of 44 consecutive patients. J Pediatr Orthop. 2008; 28(3):381-6. https://doi.org/10.1097/BPO.0b013e318168d1a7 PMid:18362808
Sethuraman G, Yenamandra VK, Gupta V. Management of Infantile Hemangiomas: Current Trends. J Cutan Aesthet Surg. 2014; 7(2): 75–85. https://doi.org/10.4103/0974-2077.138324 PMid:25136206 PMCid:PMC4134656
DOI:
http://dx.doi.org/10.3889/oamjms.2017.098
Article Metrics
Metrics powered by PLOS ALM
Refbacks
There are currently no refbacks.
Copyright (c) 2017 Anastasiya Chokoeva, Radica Sokolova, Torello Lotti, Uwe Wollina, Serena Gianfaldoni, Jacopo Lotti, Katlein França, Georgi Tchernev
This work is licensed under a
Creative Commons Attribution-NonCommercial 4.0 International License
.
---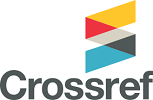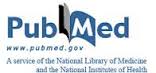 ---
Published by: Id Design 2012/DOOEL Skopje, Republic of Macedonia