Comparison of Diagnostic Value of Sonourethrography with Retrograde Urethrography in Diagnosis of Anterior Urethral Stricture
Abstract
BACKGROUND: In spite of the advanced imaging methods, MRI and CT-Scan, the role of ultrasonography is still unique in some fields of genitourinary tract diseases.
AIM: This study was aimed at assessing this role in the evaluation of male urinary stricture, and comparison with standard retrograde urethrography (SUG).
METHODS: This was a cross-sectional study. The patients include those who were suspected of anterior urethral stricture and were introduced assessed with imaging techniques (RUG). The patient underwent ultrasonography too. The results of both methods were compared. RUG was considered as the gold standard for this comparison.
RESULT: Ninety-seven patients were studied. The mean age was 46.9 ± 11.7 years (range 21-88 years), in RUG, 22 patients (22.8%) and SUG 23 patients (23.7%) had a stricture, 3 cases with a stricture in RUG had not evidenced of stenosis in SUG. The mean length of urethral stricture in RUG was 12.9 ± 8.1 mm and in SUG was 8.1 ± 7.3 mm. The estimated length in RUG way was significantly higher than SUG way(P=0.025).The sensitivity and specificity in using of SUG were 86.6% and 94.6%, respectively.
CONCLUSION:
The result of this study showed stricture length measured by ultrasound is shorter than the length measured by RUG and the sensitivity and specificity in using of SUG was 86.6% and 94.6% respectively that due to the advantages it is an acceptable way.
Keywords
Retrograde urethrography; Sonourethrography; Anterior urethral stricture
References
Jordan GH, Schlossberg SM. Surgery of the penis and urethra. In: Wein AJ, et al, eds. Campbell-Walsh Urology. Vol 1. 9th ed. Philadelphia, Pa: WB Saunders Co., 2007:1023-97.
Morey AF, Metro MJ, Carney KJ, et al. Consensus of genitourinary trauma: External genitalia. BJU Int. 2004;94:507-15. https://doi.org/10.1111/j.1464-410X.2004.04993.x PMid:15329102
Mundy AR. Management of urethral strictures. Postgrad Med J. 2006;82(970):489-9. https://doi.org/10.1136/pgmj.2005.042945 PMid:16891437 PMCid:PMC2585709
Aboushwareb T, Atala A. Stem cells in urology. Nat Clin Pract Urol. 2008;5(11):621-31. https://doi.org/10.1038/ncpuro1228 PMid:18852709
Angermeier KW, Jordan GH, Schlossberg SM. Complex urethral reconstruction. Urol Clin North Am. 1994;21(3):567-81. PMid:8059509
Shah DK, Paul EM, Badlani GH. North American Study Group: recurrent bulbar urethral stricture. J Urol. 2003;170(4 Pt 1):1255-8. https://doi.org/10.1097/01.ju.0000087623.82024.f2 PMid:14501736
Kawashima A, Sandler CM, Wasserman NF, LeRoy AJ, King BF, Goldman SM. Imaging of urethral disease: a pictorial review. Radio Graphics. 2005;24:S145-S216.
Breyer BN, Cooperberg MR, McAninch JW, Master VA. Improper retrograde urethrogram technique leads to incorrect diagnosis. J Urol. 2009;182:716-717. https://doi.org/10.1016/j.juro.2009.04.060 PMid:19539321
Zhang XM, Hu WL, He HX, et al. Diagnosis of male posterior urethral stricture: comparison of 64-MDCT urethrography vs. standard urethrography. Abdom Imaging. 2011;36(6):771-5. https://doi.org/10.1007/s00261-010-9676-7 PMid:21165616
Kawashima A, Vrtiska T], LeRoy A], et al. CT urography. Radiographies. 2004;24:S35-S58. https://doi.org/10.1148/rg.24si045513 PMid:15486248
McAninch JW, Laing FC, Jeffery RB. Sonourethography in the evaluation of urethral stricture: a preliminary report. J Urol. 1999; 139:294-297.
Garciá-Medina V, Berna JD, Llerena J, Garcia-Medina J, Genoves JL. Urethral sonography in the diagnosis of penile and bulbar urethral stenosis. Eur J Radiol. 1992;14(1):31-6. https://doi.org/10.1016/0720-048X(92)90058-H
Mc Aninch JW, Laing FC, Jeffery RB. Sonourethrography in the evaluation of urethral strictures:A preliminary study. J Urol. 1988;139:294.
Merkle W, Wagner W. Sonography of the distal male urethra:A new diagnosis procedure for urethral strictures: Results of Retrospective study. Urol.1988; 40: 1409.
Pushikarna R, Bhargava SK, Jain M. Ultrasonographic evaluation of abnormalies of the male anterior urethra. Ind J Radiol Image. 2006; 10(2): 89-91.
Morey AF, McAninch JW. Role of preoperative sonourethrography in bulbar urethral reconstruction. J Urol. 2012; 158(4): 1376- 9. https://doi.org/10.1016/S0022-5347(01)64219-8
Gallentin ML, Morey AF. Imaging of the male urethra for stricture disease. Urol Clin North Am. 2012; 29(2): 361-72. https://doi.org/10.1016/S0094-0143(02)00028-9
Heinerich A, Derschum W, Bonfig R, Wilbert DM. Ultrasond of urethral stricture disease: a prospective study in 175 patients. British Journal of urology. 2011; 74: 93-98.
Peskar DB, Perovic AV. Stricture of the male urethra: how to perform and evaluate radiourethrography and sonourethrography to avoid mistakes. Radiol Oncol. 2008; 34(2): 175-84.
Jordan GH, Schossberg SM. Surgery of the penis and urethra: In Walsh P.C., Petik A.B., Vaughan E.D., et al (eds): Campbell's urology, 8th edition, Philadelphia, Saunders company, 2002; 3918.
Akano AO. Evaluation of male anterior urethral strictures by ultrasonography compared with retrograde urethrography. West Afr J Med. 2007;26(2):102-5. PMid:17939309
DOI:
http://dx.doi.org/10.3889/oamjms.2017.073
Article Metrics
Metrics powered by PLOS ALM
Refbacks
There are currently no refbacks.
Copyright (c) 2017 Reza Shahsavari, Seyed Morteza Bagheri, Hamed Iraji
This work is licensed under a
Creative Commons Attribution-NonCommercial 4.0 International License
.
---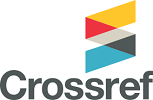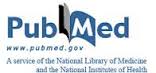 ---
Published by: Id Design 2012/DOOEL Skopje, Republic of Macedonia