The Relationship between Risk Factors of Head Trauma with CT Scan Findings in Children with Minor Head Trauma Admitted to Hospital
Abstract
BACKGROUND: In emergency medicine for determining the intracranial injury (ICI) in children with head trauma, usually brain CT scan is performed. Since brain CT scan, especially in children, has some disadvantages, it is better to find a procedure which could help to choose only the children with real head trauma injury for brain CT scan.
AIMS: The aim of this study is to find such procedure. This study was descriptive, analytic and non-interventional.
METHODS: We reviewed the archived files of children with head trauma injuries referred to the emergency department of Imam Hossein Hospital within two years. Patient's CT scan findings and head trauma risk factors were evaluated in this study.
RESULTS: Out of 368 patients, 326 patients had normal brain CT scan. 28 of them showed symptoms of ICI consisting intraventricular haemorrhage (IVH), contusion, subarachnoid haemorrhage (SAH), subdural haemorrhage (SDH), epidural hematoma (EDH), and pneumocephalus. Twenty-seven patients showed skull FX, which 14 of them had an Isolated fracture, and 13 of them also showed symptoms of ICI. Since patients with isolated FX usually discharge quickly from Emergency Department; their data did not include in results of the study. The patients have been divided into two groups: 1- ICI, 2- without ICI. RR (relative risk), CI (Confidence interval) and sensitivity, positive predictive value (PPV), negative predictive value (NPV) and association of these risk factors with ICI were assessed with the Chi-2 test. In the end to determine the indications of CT scan, the presence of one of these five risk factors is important including abnormal mental status, clinical symptoms of skull FX, history of vomiting, craniofacial soft tissue injury (including subgaleal hematomas or laceration) and headache.
CONCLUSIONS:
For all other patients without these risk factors, observation and Follow Up can be used which has more advantages and less cost.
Keywords
CT scan; risk factors; head trauma; children
References
Oman JA, Cooper RJ, Holmes JF., et al. Performance of a decision rule to predict need for computed tomography among children with blunt head trauma. Pediatrics. 2006;117(2): e238-246. https://doi.org/10.1542/peds.2005-1063 PMid:16418311
Langlois JA. Traumatic Brain Injury in the United States: Assessing Outcomes in Children: National Center for Injury Prevention and Control, Centers for Disease Control and Prevention, 2001.
McCaig LF, Nawar EW. National hospital ambulatory medical care survey: 2004 emergency department summary: US Department of Health and Human Services, Centers for Disease Control and Prevention, National Center for Health Statistics, 2006.
National Center for Injury Prevention and Control. Traumatic Brain Injury in the United States: Assessing Outcomes in Children: Centers for Disease Control and Prevention, 2002.
Marx J, Walls R, Hockberger R. Rosen's Emergency Medicine - Concepts and Clinical Practice: Elsevier Health Sciences, 2013.
Tintinalli JE, Kelen GD, Stapczynski JS, Physicians ACE. Emergency Medicine: A Comprehensive Study Guide, Sixth edition: McGraw-Hill Education, 2003
Lorton F, Poullaouec C, Legallais E, et al. Validation of the PECARN clinical decision rule for children with minor head trauma: a French multicenter prospective study. Scand J Trauma Resusc Emerg Med. 2016;24: 98. https://doi.org/10.1186/s13049-016-0287-3 PMid:27488722 PMCid:PMC4973103
Markus TE, Zeharia A, Cohen YH, Konen, O. Persistent Headache and Cephalic Allodynia Attributed to Head Trauma in Children and Adolescents. J Child Neurol. 2016;31(10):1213-1219. https://doi.org/10.1177/0883073816650036 PMid:27221373
Tunik MG, Powell EC, Mahajan P, et al. Clinical Presentations and Outcomes of Children With Basilar Skull Fractures After Blunt Head Trauma. Ann Emerg Med. 2016;68(4): 431-440 e431.
Spies EL, Klevens J. Fatal Abusive Head Trauma Among Children Aged <5 Years - United States, 1999-2014. MMWR Morb Mortal Wkly Rep. 2016;65(20): 505-509. https://doi.org/10.15585/mmwr.mm6520a1 PMid:27227373
Palchak MJ, Holmes JF, Vance CW, et al. A decision rule for identifying children at low risk for brain injuries after blunt head trauma. Ann Emerg Med. 2003;42(4): 492-506. https://doi.org/10.1067/S0196-0644(03)00425-6
Simon B, Letourneau P, Vitorino E, McCall J. Pediatric minor head trauma: indications for computed tomographic scanning revisited. J Trauma. 2001;51(2): 231-237. https://doi.org/10.1097/00005373-200108000-00004 PMid:11493779
Astrand R, Rosenlund C, Unden J, Scandinavian Neurotrauma C. Scandinavian guidelines for initial management of minor and moderate head trauma in children. BMC Med. 2016;14: 33. https://doi.org/10.1186/s12916-016-0574-x PMid:26888597 PMCid:PMC4758024
Goldberg HS, Paterno MD, Grundmeier RW, et al.Use of a remote clinical decision support service for a multicenter trial to implement prediction rules for children with minor blunt head trauma. Int J Med Inform. 2016;87:101-110. https://doi.org/10.1016/j.ijmedinf.2015.12.002 PMid:26806717
Poddighe D. Head Trauma and Intracranial Hemorrhage in Children With Idiopathic Thrombocytopenic Purpura. Pediatr Emerg Care. 2016;32(2):e3. https://doi.org/10.1097/PEC.0000000000000710 PMid:26835577
Blume HK. Children with minor blunt head trauma, a Glasgow Coma Scale score of 14 or 15 and a normal CT scan are at very low risk of traumatic findings on subsequent neuroimaging or of requiring neurosurgical intervention. Evid Based Med. 2012;17(6):e11. https://doi.org/10.1136/ebmed-2012-100574 PMid:22511645
Boschert S. Rule helps identify need for emergency pediatric head CT. Retrieved from www.acep.org, 2016.
Brown L, Moynihan JA, Denmark TK. Blunt pediatric head trauma requiring neurosurgical intervention: how subtle can it be? Am J Emerg Med. 2003;21(6): 467-472. https://doi.org/10.1016/S0735-6757(03)00174-8
Palchak MJ, Holmes JF, Vance CW. Does an isolated history of loss of consciousness or amnesia predict brain injuries in children after blunt head trauma? Pediatrics. 2004;113(6): e507-513. https://doi.org/10.1542/peds.113.6.e507 PMid:15173529
Spencer MT, Baron BJ, Sinert R, et al. Necessity of hospital admission for pediatric minor head injury. Am J Emerg Med. 2003;21(2): 111-114. https://doi.org/10.1053/ajem.2003.50031 PMid:12671810
Valovich McLeod TC. The Prediction of Intracranial Injury After Minor Head Trauma in the Pediatric Population. J Athl Train. 2005;40(2):123-125. PMid:15970960 PMCid:PMC1150227
DOI:
http://dx.doi.org/10.3889/oamjms.2017.071
Article Metrics
Metrics powered by PLOS ALM
Refbacks
There are currently no refbacks.
Copyright (c) 2017 Babak Masoumi, Farhad Heydari, Hamidreza Hatamabadi, Reza Azizkhani, Zahra Yoosefian, Majid Zamani
This work is licensed under a
Creative Commons Attribution-NonCommercial 4.0 International License
.
---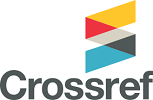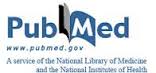 ---
Published by: Id Design 2012/DOOEL Skopje, Republic of Macedonia