Wolf's Panniculitis
Abstract
A 28-year-old male patient, presented with a one-week history of pain and itching on the skin of the left upper leg. Erythematous indurated, warm and painful on palpation, subcutaneous plaques and nodules were clinically observed, affecting the skin of the left upper leg, within a recent black-wolf tattoo. The diagnosis of traumatic panniculitis with superposed bacterial infection, provoked by a wolf tattoo was made.  The patient underwent 7-days systemic antibiotic treatment regimen and topical application of iodine povidone unguent under occlusion for 7 days. Significant alleviation of the subjective complaints was achieved within the first week, with a total clinical resolution of the symptoms. The role of the procedure as a source of trauma for subcutaneous inflammation (traumatic panniculitis) and the contamination of the equipment or the staff (infective panniculitis) in simultaneously triggering of the pathogenetic chain of the reported Wolf's panniculitis could be present.
Keywords
wolfs; panniculitis; tattoo; complications; infection
References
Kluger N. Cutaneous Complications Related to Tattoos: 31 Cases from Finland. Dermatology. 2017 Apr 26. doi: 10.1159/000468536. https://doi.org/10.1159/000468536
Tchernev G, Chokoeva AA. Melanoma in a Chinese dragon tattoo. Lancet. 2015 Dec 23. pii: S0140-6736(15)01038-7.
Kluger N. Self-reported tattoo reactions in a cohort of 448 French tattooists. Int J Dermatol. 2016; 55(7):764-8. https://doi.org/10.1111/ijd.13030 PMid:26499460
Tang MM, Beltraminelli H, Perruchoud D, Pelivani N, Borradori L, Simon D. A tattoo complicated by allergic contact dermatitis and panniculitis. J Eur Acad Dermatol Venereol. 2014; 28(1):127-8. https://doi.org/10.1111/jdv.12134 PMid:23495838
DOI:
http://dx.doi.org/10.3889/oamjms.2017.069
Article Metrics
Metrics powered by PLOS ALM
Refbacks
There are currently no refbacks.
Copyright (c) 2017 Anastasiya Atanasova Chokoeva, Georgi Tchernev
This work is licensed under a
Creative Commons Attribution-NonCommercial 4.0 International License
.
---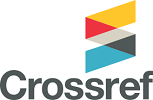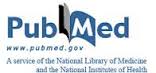 ---
Published by: Id Design 2012/DOOEL Skopje, Republic of Macedonia