New Safety Margins for Melanoma Surgery: Nice Possibility for Drinking of "Just That Cup of Coffee"?
Abstract
BACKGROUND: The American Joint Committee on Cancer (AJCC's) skin melanoma surgical treatment recommendations from 2011 are characterised by a prima facie "freedom of choice" regarding how extensive should be the excisions for melanomas with tumour thickness up to 2 mm and melanoma in situ. It is unclear why the recommended surgical security margins vary between 0.5 and 1 cm for melanoma in situ, whereas for melanomas with a tumour thickness of up to 1.99 mm, the range of variation is also between 1 and 2 cm, without specifying when the surgical field should be broader and, narrower, accordingly. This "uncertainty or lack of intent" of the guilders often leads to the same surgical approach to melanomas at different stages, or to a different approach in cases of melanomas at the same stage, in contrast. Therefore, this should be defined as wrong, logically.
CASE PRESENTATION: We present 3 patients with cutaneous melanomas, treated with similar fields of surgical security. Current issues, generated within the framework of melanoma's surgery guided by the recommendations of the AJCC are also discussed. A new surgical approach in patients with melanoma is recommended, discussed for the first time in world literature. We hypothesize that the introduction of a certain recommendations for a 2 cm surgical field in all directions during the initial excision, combined with the parallel performance of a sentinel lymph node biopsy, will lead in fact to several important advantages: 1) avoiding of the secondary excision in at least 70% - 90% of the patients (depending on the tumor thickness), 2) minimizing the risk of lymphatic effusion change and misinterpretation of the sentinel lymph node biopsy's results in patients with secondary excision; 3) optimization of the surgical team's work; 4) minimizing the possibility of unprepared/uninformed personnel to take part in decisions for treating a specific disease such as skin melanoma, 4) facilitating the appropriate patients' group selection at the appropriate stage when involving them in different studies, leading to equal leveling of the initial positions;
CONCLUSION:
Whether the proposed approach will be subjected to a detailed discussion of AJCC's expert's remains currently unclear.
Keywords
melanoma; staging; surgical field margins; prognosis; variety
References
U.S. Dept. of Veterans Affairs, http://www.va.gov/trm/TRMGlossaryPage.asp
Bichakjian CK, Halpern AC, Johnson TM, Foote Hood A, Grichnik JM, Swetter SM, Tsao H, Barbosa VH, Chuang TY, Duvic M, Ho VC, Sober AJ, Beutner KR, Bhushan R, Smith Begolka W; American Academy of Dermatology. Guidelines of care for the management of primary cutaneous melanoma. American Academy of Dermatology. J Am Acad Dermatol. 2011;65(5):1032-47. https://doi.org/10.1016/j.jaad.2011.04.031 PMid:21868127
Lens MB, Nathan P, Bataille V. Excision margins for primary cutaneous melanoma: updated pooled analysis of randomised controlled trials. Arch Surg. 2007;142:885-93. https://doi.org/10.1001/archsurg.142.9.885 PMid:17875844
Cascinelli N. Margin of resection in the management of primary melanoma. Semin Surg Oncol. 1998;14:272-5. https://doi.org/10.1002/(SICI)1098-2388(199806)14:4<272::AID-SSU2>3.0.CO;2-#
Ringborg U, Andersson R, Eldh J, Glaumann B, Hafstrom L, Jacobsson S, et al. Resection margins of 2 versus 5 cm for cutaneous malignant melanoma with a tumour thickness of 0.8 to 2.0 mm: randomized study by the Swedish melanoma study group. Cancer. 1996;77:1809-14.https://doi.org/10.1002/(SICI)1097-0142(19960501)77:9<1809::AID-CNCR8>3.0.CO;2-6
Cohn-Cedermark G, Rutqvist LE, Andersson R, Breivald M, Ingvar C, Johansson H, et al. Long term results of a randomized study by the Swedish melanoma study group on 2-cm versus 5-cm resection margins for patients with cutaneous melanoma with a tumor thickness of 0.8-2.0 mm. Cancer. 2000;89:1495-501. https://doi.org/10.1002/1097-0142(20001001)89:7<1495::AID-CNCR12>3.0.CO;2-D
Khayat D, Rixe O, Martin G, Soubrane C, Banzet M, Bazex JA, et al. Surgical margins in cutaneous melanoma (2 cm versus 5 cm for lesions measuring less than 2.1-mm thick). Cancer. 2003;97:1941-6. https://doi.org/10.1002/cncr.11272 PMid:12673721
Thomas JM, Newton-Bishop J, A'Hern R, Coombes G, Timmons M, Evans J, et al. Excision margins in high-risk malignant melanoma. N Engl J Med. 2004;350:757-66. https://doi.org/10.1056/NEJMoa030681 PMid:14973217
Veronesi U, Cascinelli N. Narrow excision (1-cm margin): a safe procedure for thin cutaneous melanoma. Arch Surg. 1991;126:438-41. https://doi.org/10.1001/archsurg.1991.01410280036004 PMid:2009058
DOI:
http://dx.doi.org/10.3889/oamjms.2017.068
Article Metrics
Metrics powered by PLOS ALM
Refbacks
There are currently no refbacks.
Copyright (c) 2017 Georgi Tchernev, Anastasiya Atanasova Chokoeva
This work is licensed under a
Creative Commons Attribution-NonCommercial 4.0 International License
.
---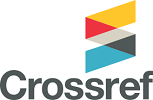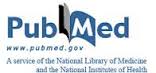 ---
Published by: Id Design 2012/DOOEL Skopje, Republic of Macedonia