Acute Postoperative Pain in Trauma Patients - The Fifth Vital Sign
Abstract
AIM: To determine average pain intensity perceived by trauma patients at hospital admission, lowest and highest pain intensity during their hospitalisation and their satisfaction with provided pain treatment.
PATIENTS AND METHODS: The research included 114 operated patients at the Clinical Department of Trauma Surgery. We used the standard Numerical Rating Scale (NRS) for a clinical measure of pain.
RESULTS: The average pain intensity at hospital admission was NRS median 7 (range 4–10), the severest perceived rate of pain during hospitalisation was NRS median 5 (range 4–7). Ninety-four percent of our respondents were satisfied with provided pain treatment. Thirty-two percent of patients were not asked to assess their pain during their hospitalisation, and 40.4% of patients assessed their pain occasionally.
CONCLUSION:
Female patients, as well as patients admitted to the emergency department, reported higher NRS scores. Those respondents who perceived severe pain answered more often that medical staff didn't ask them to assess their pain on any occasion. Good communication between medical staff and patients, together with adequate assessment and evaluation of acute pain are of great importance in its treatment.
Keywords
Acute pain; NRS; trauma; pain assessment; satisfaction of patients.
References
Todd KH, Ducharme J, Choiniere M, Crandall CS, Fosnocht DE, Homel P, Tanabe P. Pain in the emergency department: results of the pain and emergency medicine initiative [PEMI] multicenter study. J Pain. 2007; 8(6):460-6. https://doi.org/10.1016/j.jpain.2006.12.005 PMid:17306626
Keene DD, Rea WE, Aldington D, Acute pain management in trauma. Trauma. 2011; 13(3):167-79. https://doi.org/10.1177/1460408611400813
Macrae WA. Chronic post-surgical pain: 10 years on. Br J Anaesth. 2008; 101(1):77-86. https://doi.org/10.1093/bja/aen099 PMid:18434337
Lynch M. Pain as the fifth vital sign. J Intraven Nurs. 2001; 24(2):85-94. PMid:11836838
Fletcher D, Fermanian C, Mardaye A, Aegerter P. A patient-based national survey on postoperative pain management in France reveals significant achievements and persistent challenges. Pain. 2008; 137(2):441-51. https://doi.org/10.1016/j.pain.2008.02.026 PMid:18417292
Apfelbaum JL, Chen C, Mehta SS, Gan TJ. Postoperative pain experience: results from a national survey suggest postoperative pain continues to be undermanaged. Anesth Analg. 2003; 97:534-40. https://doi.org/10.1213/01.ANE.0000068822.10113.9E PMid:12873949
Kehlet H, Jensen TS, Woolf CJ. Persistent postsurgical pain: risk factors and prevention. Lancet. 2006; 367:1618-25. https://doi.org/10.1016/S0140-6736(06)68700-X
Australian and New Zealand College of Anaesthetists and Faculty of Pain Medicine. Acute Pain Management: Scientific Evidence, Third edition. Australian and New Zealand College of Anaesthetists, Melbourne, Vic. 2010.
Williamson A, Hoggart B. Pain: a review of three commonly used pain rating scales. J Clin Nurs. 2005; 14:798-804. https://doi.org/10.1111/j.1365-2702.2005.01121.x PMid:16000093
Melotti RM, Samolsky-Dekel BG, Ricchi E, Chiari P, Di Giacinto I, Carosi F, Di Nino G. Pain prevalence and predictors among inpatients in a major Italian teaching hospital. A baseline survey towards a pain free hospital. Eur J Pain. 2005; 9(5):485-95. https://doi.org/10.1016/j.ejpain.2004.09.010 PMid:16139177
Berben SA, Schoonhoven L, Meijs TH, van Vugt AB, van Grunsven PM. Prevalence and relief of pain in trauma patients in emergency medical service. Clin J Pain. 2011; 27(7):587-92. https://doi.org/10.1097/AJP.0b013e3182169036 PMid:21505324
Tocher J, Rodgers S, Smith MA, Watt D, Dickson L. Pain management and satisfaction in postsurgical patients. J Clin Nurs. 2012; 21(23-24):3361–71. https://doi.org/10.1111/j.1365-2702.2012.04253.x PMid:22938034
Milutinović D, Milovanović V, Pjević M, Martinov-Cvejin M, Cigić T. Assessment of quality of care in acute postoperative pain management. Vojnosanit Pregl. 2009; 66(2):156-62. https://doi.org/10.2298/VSP0902156M PMid:19281128
Gunningberg L, Idvall E. The quality of postoperative pain management from the perspectives of patients, nurses and patient records. J Nurs Manag. 2007; 15(7):756-66. https://doi.org/10.1111/j.1365-2934.2006.00753.x PMid:17897153
Buvanendran A, Kroin JS, Della Valle CJ, Kari M, Moric M, Tuman KJ. Perioperative oral pregabalin reduces chronic pain after total knee arthroplasty: a prospective, randomized, controlled trial. Anesth Analg. 2010; 110(1):199–207. https://doi.org/10.1213/ANE.0b013e3181c4273a PMid:19910619
Pieretti S, Di Giannuario A, Di Giovannandrea R, Marzoli F, Piccaro G, Minosi P, Aloisi AM. Gender differences in pain and its relief. Ann Ist Super Sanita. 2016; 52(2):184-9. PMid:27364392
Ip HY, Abrishami A, Peng PW, Wong J, Chung F. Predictors of postoperative pain and analgesic consumption: qualitative systematic review. Anesthesiology. 2009; 111(3):657-77. https://doi.org/10.1097/ALN.0b013e3181aae87a PMid:19672167
Breivik H, Borchgrevink PC, Allen SM, Rosseland LA, Romundstad L, Breivik Hals EK, Kvarstein G, Stubhaug A. Asessment of pain. Br J Anesth. 2008; 101(1):17-24. https://doi.org/10.1093/bja/aen103 PMid:18487245
Cohen SP, Christo PJ, Moroz L. Pain management in trauma patients. Am J Phys Med Rehabil. 2004; 83(2):142-61. https://doi.org/10.1097/01.PHM.0000107499.24698.CA PMid:14758300
Trevino CM, deRoon-Cassini T, Szabo A, Brasel K. Acute longitudinal pain trajectories in the traumatically injured. SOJ Anesthesiol Pain Manag. 2015; 2(3):1-7. https://doi.org/10.15226/2374-684X/2/3/00127
Carlson C. Development and testing of four instruments to assess prior conditions that influence nurses' adoption of evidence-based pain management practices. J Adv Nurs. 2008; 64(6):632-43. https://doi.org/10.1111/j.1365-2648.2008.04833.x PMid:19120578
Lewandowska A, Filip R, Mucha M. Postoperative pain combating and evaluation of patient's satisfaction from analgesic treatment. Ann Agric Environ Med. 2013; 1:48–51.
Idvall E. Post-operative patients in severe pain but satisfied with pain relif. J Clin Nurs. 2002; 11(6):841-2. PMid:12427191
Idvall E, Berg A. Patient assessment of postoperative pain management – orthopaedic patients compared to other surgical patients.ONA J. 2008; 12(1):35–40. https://doi.org/10.1016/j.joon.2007.12.001
Layman Young J, Horton FM, Davidhizar R. Nursing attitudes and beliefs in pain assessment and management. J Adv Nurs. 2006; 53(4):412-21. https://doi.org/10.1111/j.1365-2648.2006.03735.x PMid:16448484
Idvall E, Ehrenberg A. Nursing documentation of postoperative pain management. J Clin Nurs. 2002; 11(6):734–42. https://doi.org/10.1046/j.1365-2702.2002.00688.x PMid:12427178
Scholten AC, Berben SA, Wastmaas AH, van Grunsven PM, de Vaal ET, Rood PP, Hoogerwerf N, Doggen CJ, Schoonhoven L. Pain management in trauma patients in [pre]hospital based emergency care: current practice versus new guideline. Injury. 2015; 46(5): 798-806. https://doi.org/10.1016/j.injury.2014.10.045 PMid:25487830
Eccleston C. Role of psychology in pain management. Br J Anaesth. 2001; 87(1):144-52. https://doi.org/10.1093/bja/87.1.144 PMid:11460803
DOI:
http://dx.doi.org/10.3889/oamjms.2017.067
Article Metrics
Metrics powered by PLOS ALM
Refbacks
There are currently no refbacks.
Copyright (c) 2017 Nikolina Farčić, Ivana Barać, Stana Pačarić, Ivana Lovrić, Vesna Ilakovac
This work is licensed under a
Creative Commons Attribution-NonCommercial 4.0 International License
.
---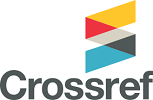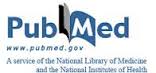 ---
Published by: Id Design 2012/DOOEL Skopje, Republic of Macedonia