In Vitro Nematophagous Activity of Predatory Fungi on Infective Nematodes Larval Stage of Strongyloidae Family
Abstract
AIM: The main goal of the present research conducted to assess the in vitro activity of the nematophagous fungi Duddingtonia flagrans, Fusarium solani, Verticillium chlamidosporium, and Trichoderma harzianum.
MATERIAL AND METHODS: Four isolates of fungi including D. flagrans, F. solani , V. chlamidosporium and T. harzianum were used in this study. Horse faeces were used to provide the larvae stage of Strongyloidae family for the experiments.
RESULTS: D. flagrans was the most effective fungus to reduce the population of the larval nematodes. D. flagrans was able to kill 100% of larvae after 14 days of incubation. The significant effect was seen after 7 days of incubation, therefore, the live larvae was decreased to 9, 11, 19 and 25 for D. flagrans, V. chlamidosporium, F. solani and T. harzianum, respectively.
CONCLUSION:
Our results illustrated that
D. flagrans
were most successful fungus for reducing the number of
Strongylidae
family larva stage from horse faeces. Follow
D. flagrans,
the live larvae was significantly reduced for V. chlamidosporium, F. solani and T. harzianum, respectively.
Keywords
nematophagous activity; fungi; Strongyloidae
References
Vilela VL, Feitosa TF, Braga FR, Araújo JV, Santos Ad, Morais DF, Souto DV, Athayde AC. Coadministration of nematophagous fungi for biological control over gastrointestinal helminths in sheep in the semiarid region of northeastern Brazil. Vet Parasitol. 2016; 221:139-43. https://doi.org/10.1016/j.vetpar.2016.03.027 PMid:27084486
Pivoto FL, Machado FA, Anezi-Junior PA, Weber A, Cezar AS, Sangioni LA, Vogel FS. Improving liveweight gain of lambs infected by multidrug-resistant nematodes using a FECRT-based schedule of treatments. Parasitol Res. 2014; 113(6):2303-10. https://doi.org/10.1007/s00436-014-3885-x PMid:24744221
Falzon LC, Menzies PI, Shakya KP, Jones-Bitton A, Vanleeuwen J, Avula J, Stewart H, Jansen JT, Taylor MA, Learmount J, Peregrine AS. Anthelmintic resistance in sheep flocks in Ontario, Canada. Vet Parasitol. 2013; 193(1-3):150-62. https://doi.org/10.1016/j.vetpar.2012.11.014 PMid:23218224
Xue JJ, Hou JG, Zhang YA, Wang CY, Wang Z, Yu JJ, Wang YB, Wang YZ, Wang QH, Sung CK. Optimization of storage condition for maintaining long-term viability of nematophagous fungus Esteya vermicola as biocontrol agent against pinewood nematode. World J Microbiol Biotechnol. 2014;30(11):2805-10. https://doi.org/10.1007/s11274-014-1704-2 PMid:25070159
Assis RC, Luns FD, de Araújo JV, Braga FR, Assis RL, Marcelino J, Freitas PC, Andrade MA. An isolate of the nematophagous fungus Monacrosporium thaumasium for the control of cattle trichostrongyles in south-eastern Brazil. J Helminthol. 2015;89(2):244-9. https://doi.org/10.1017/S0022149X14000091 PMid:24622279
Braga FR, Carvalho RO, Silva AR, Araújo JV, Frassy LN, Lafisca A, Soares FE. Predatory capability of the nematophagous fungus Arthrobotrys robusta preserved in silica gel on infecting larvae of Haemonchus contortus. Trop Anim Health Prod. 2014; 46(3):571-4. https://doi.org/10.1007/s11250-014-0544-2 PMid:24510197
Zarrin M, Rahdar M, Gholamian A. Biological Control of the Nematode Infective larvae of Trichostrongylidae Family with Filamentous Fungi. Jundishapur J Microbiol. 2015; 8(3): e17614. https://doi.org/10.5812/jjm.17614 PMid:25893084 PMCid:PMC4397948
Persmark L, Banck A, Jansson H-B. Population dynamics of nematophagous fungi and nematodes in an arable soil – vertical and seasonal fluctuations. Soil Biol Biochem. 1996; 28:1005–1014. https://doi.org/10.1016/0038-0717(96)00060-0
Buzatti A, de Paula Santos C, Fernandes MA, Yoshitani UY, Sprenger LK, dos Santos CD, Molento MB. Duddingtonia flagrans in the control of gastrointestinal nematodes of horses. Exp Parasitol. 2015;159:1-4. https://doi.org/10.1016/j.exppara.2015.07.006 PMid:26208781
Silva ME, Braga FR, de Gives PM, Millán-Orozco J, Uriostegui MA, Marcelino LA, Soares FE, Araújo AL, Vargas TS, Aguiar AR, Senna T, Rodrigues MG, Froes FV, de Araújo JV. Fungal Antagonism Assessment of Predatory Species and Producers Metabolites and Their Effectiveness on Haemonchus contortus Infective Larvae. Biomed Res Int. 2015;2015: 241582. https://doi.org/10.1155/2015/241582 PMid:26504791 PMCid:PMC4609344
Silva ME, Braga FR, Borges LA, Oliveira JM, Lima Wdos S, Guimarães MP, Araújo JV. Evaluation of the effectiveness of Duddingtonia flagrans and Monacrosporium thaumasium in the biological control of gastrointestinal nematodes in female bovines bred in the semiarid region. Vet Res Commun. 2014;38(2):101-6. https://doi.org/10.1007/s11259-014-9590-5
Degenkolb T, Vilcinskas A. Metabolites from nematophagous fungi and nematicidal natural products from fungi as alternatives for biological control. Part II: metabolites from nematophagous basidiomycetes and non-nematophagous fungi. Appl Microbiol Biotechnol. 2016; 100(9):3813-24. https://doi.org/10.1007/s00253-015-7234-5 PMid:26728016 PMCid:PMC4824808
Xin B, Lin R, Shen B, Mao Z, Cheng X, Xie B. The complete mitochondrial genome of the nematophagous fungus Lecanicillium saksenae. Mitochondrial DNA. 2015; 28:1-2.
Gomes AP, Araújo JV, Ribeiro RC. Differential in vitro pathogenicity of predatory fungi of the genus Monacrosporium for phytonematodes, free-living nematodes and parasitic nematodes of cattle. Braz J Med Biol Res. 1999; 32(1):79-83. https://doi.org/10.1590/S0100-879X1999000100012 PMid:10347773
Araújo JV, Gomes APS, Guimarães MP. Biological control of bovine gastrointestinal parasites in southeastern by the nematode-trapping fungus Arthrobotrys robusta. Rev Bras Parasitol Vet. 1998; 2: 117-122.
Hsueh YP, Mahanti P, Schroeder FC, Sternberg PW. Nematode-trapping fungi eavesdrop on nematode pheromones. Curr Biol. 2013; 23(1):83-6. https://doi.org/10.1016/j.cub.2012.11.035 PMid:23246407 PMCid:PMC4047969
DOI:
http://dx.doi.org/10.3889/oamjms.2017.064
Article Metrics
Metrics powered by PLOS ALM
Refbacks
There are currently no refbacks.
Copyright (c) 2017 Majid Zarrin, Mahmoud Rahdar, Farzad Poormohamadi, Ali Rezaei-Matehkolaei
This work is licensed under a
Creative Commons Attribution-NonCommercial 4.0 International License
.
---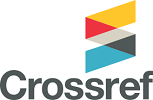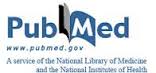 ---
Published by: Id Design 2012/DOOEL Skopje, Republic of Macedonia