New Surgical Technologies Could Facilitate Surgical Hemostasis in Hemophilic Patients
Abstract
BACKGROUND: It's assumed that surgery in haemophilia can be accomplished these days safely.
AIM: The aim of this study was to investigate the influence of new surgical technologies in the perioperative management and outcome of surgical procedures in haemophiliacs.
METHODS: Two patients with mild haemophilia A underwent surgery (laparoscopic appendectomy and inguinal hernia repair). In both patients, the replacement therapy, with factor VIII, started 30 min before surgery. We used the available surgical technologies and techniques with a proven value in the best clinical practice, to achieve proper and permanent hemostasis. Postoperatively, the replacement therapy and thromboembolic prophylaxis was continued according to the international guidelines for the management of haemophilia.
RESULTS: The operative and post-operative periods were uneventful. No significant differences were found in the operation time in our hemophilic patients versus non-hemophilic patients. Significant differences related to the hospital stay duration were found in both patients compared with controls, due to the necessary replacement therapy.
CONCLUSION:
With new surgical technologies, proper and permanent hemostasis can be achieved, without prolonging the operation time.
Keywords
Haemophilia; surgical hemostasis; Perioperative outcome; advanced bipolar technologies; Factor supply
References
Bastounis E, Pikoulis E, Leppäniemi A, Alexiou D, Tsigris C, Tsetis A. General surgery in haemophiliac patients. Postgraduet Med J. 2000;76;494-495. https://doi.org/10.1136/pmj.76.898.494 PMid:10908378 PMCid:PMC1741703
Inokawa Y, Sugimoto H, Kanda M, Yamada S, Fujii T, Nomoto S, Takeda S, Suzuki N, Matsushita T, Kodera Y. Hepatectomy for hepatocellular carcinoma in patients with hemophilia. J Hepatobiliary Pancreat Sci. 2014; 21(11):824-8. https://doi.org/10.1002/jhbp.142 PMid:25082726
Shapiro A, Cooper DL. U.S. survey of surgical capabilities and experience with surgical procedures in patients with congenital haemophilia with inhibitors. Haemophilia. 2012; 18(3):400-5. https://doi.org/10.1111/j.1365-2516.2011.02698.x PMid:22168829
Leissinger C, Kruse-Jarres R. General Surgical Management of Patients with Hemophilia. in Textbook of Hemophilia, 3. Editor(s): Christine A. Lee, Erik E. Berntorp, W. Keith Hoots, 2014:197–203.
Rudowski WJ. Major surgery in hemophilia. Moynihan lecture 1980. Ann R Coll Surg Engl. 2981; 63; 110-117.
Karaman MI, Zulfikar B, Özturk MI, Koca O, Akyüz M, Bezgal F. Circumcision in bleeding disorders: improvement of our cost effective method with diathermic knife. Urol J. 2014; 6;11(2):1406-10.
Rodriguez-Merchan EC. Local fibrin glue and chitosan-based dressings in haemophilia surgery. Blood Coagul Fibrinolysis. 2012; 23(6):473-6. https://doi.org/10.1097/MBC.0b013e3283555379 PMid:22688558
Panovski M. Electrosurgery. Tabernakul, Skopje, 2013. PMid:24285353
Ly J, Mittal A, Windsor J. Systematic review and meta-analysis of cutting diathermy versus scalpel for skin incision. Br J Surg. 2012; 99(5):613-20. https://doi.org/10.1002/bjs.8708 PMid:22367850
Aird LN, Brown CJ. Systematic review and meta-analysis of electrocautery versus scalpel for surgical skin incisions. Am J Surg. 2012;204(2):216-21. https://doi.org/10.1016/j.amjsurg.2011.09.032 PMid:22537473
Blanchette VS, Key NS, Ljung LR, Manco-Johnson MJ, van den Berg HM, Srivastava A. Subcommittee on Factor VIII, Factor IX and Rare Coagulation Disorders of the Scientific and Standardization Committee of the International Society on Thrombosis and Hemostasis. Definitions in hemophilia: communication from the SSC of the ISTH. J Thromb Haemost. 2014; 12(11):1935-9. https://doi.org/10.1111/jth.12672 PMid:25059285
Arya S, Mackenzie H, Hanna GB. Non-vascular experimental and clinical applications of advanced bipolar radiofrequency thermofusion technology in the thorax and abdomen: a systematic review. Surg Endosc. 2015; 29(7):1659-78. https://doi.org/10.1007/s00464-014-3893-z PMid:25407912
Guidelines for the management of hemophilia. 2nd edition. Prepared by the Treatment Guidelines Working Group, on behalf of the World Federation of Hemophilia (WFH) Available from: http:// www.wfh.org
Guidelines for Diagnostic Laparoscopy. SAGES. Available from: http://www.sagescms.org
Lingohr P, Bensoukehal S, Matthaei H, Dohmen J, Nadal J, Vilz TO, Koscielny A, Oldenburg J, Kalff JC, Goldmann G. Value and risk of laparoscopic surgery in hemophiliacs-experiences from a tertiary referral center for hemorrhagic diatheses. Langenbecks Arch Surg. 2014; 399(5):609-18. https://doi.org/10.1007/s00423-014-1185-7 PMid:24691524
Panovski M, Karadzov Z, Velickovski A. Laparoscopic splenectomy: Achieving proper hemostasis. Hepatogastroenetrology. 2006;53 (suppl 1): 100.
Sankaranarayanan G, Resapu RR, Jones DB, Schwaitzberg S, De S. Common Uses and Cited Complications of Energy in Surgery. Surg Endosc. 2013; 27(9): 3056–3072. https://doi.org/10.1007/s00464-013-2823-9 PMid:23609857 PMCid:PMC3755039
Goldmann G, Holoborodska Y, Oldenburg J, Schaefer N, Hoeller T, Standop J, Kalff JC, Hirner A, Overhaus M. Perioperative management and outcome of general and abdominal surgery in hemophiliacs. Am J Surg. 2010; 199:702–707. https://doi.org/10.1016/j.amjsurg.2009.02.018 PMid:19837387
Coppola A, Windyga J, Tufano A, Yeung C, Di Minno MN. Treatment for preventing bleeding in people with haemophilia or other congenital bleeding disorders undergoing surgery. Cochrane Database Syst Rev. 2015; 9;(2):CD009961. https://doi.org/10.1002/14651858.cd009961.pub2
Hazendonk HC, Lock J, Mathôt RA, Meijer K, Peters M, Laros-van Gorkom BA, van der Meer FJ, Driessens MH, Leebeek FW, Fijnvandraat K, Cnossen MH. Perioperative treatment of hemophilia A patients: blood group O patients are at risk of bleeding complications. J Thromb Haemost. 2016; 14(3):468-78. https://doi.org/10.1111/jth.13242 PMid:26714028
Macario A, Dexter F, Sypal J, Cosgriff N, Heniford BT. Operative time and other outcomes of the electrothermal bipolar vessel sealing system (LigaSure) versus other methods for surgical hemostasis: a meta-analysis. Surg Innov. 2008;15(4):284-91. https://doi.org/10.1177/1553350608324933 PMid:18945705
Janssen PF, Brölmann HA, Huirne JA. Effectiveness of electrothermal bipolar vessel-sealing devices versus other electrothermal and ultrasonic devices for abdominal surgical hemostasis: a systematic review. Surg Endosc. 2012;26(10):2892-901. https://doi.org/10.1007/s00464-012-2276-6 PMid:22538684
Rodriguez-Merchan EC. Surgical wound healing in bleeding disorders. Haemophilia. 2012;18(4):487-90. https://doi.org/10.1111/j.1365-2516.2012.02760.x PMid:22335628
Aryal KR, Wiseman D, Siriwardena AK, Bolton-Maggs PH, Hay CR, Hill J. General Surgery in patients with a bleeding diathesis: how we do it. World J Surg. 2011;35(12):2603-10. https://doi.org/10.1007/s00268-011-1265-6 PMid:21953125
DOI:
http://dx.doi.org/10.3889/oamjms.2017.062
Article Metrics
Metrics powered by PLOS ALM
Refbacks
There are currently no refbacks.
Copyright (c) 2017 Milcho J. Panovski, Igor V. Fildishevski, Ljubomir Lj. Ognjenovic, Violeta I. Dejanova-Ilijevska
This work is licensed under a
Creative Commons Attribution-NonCommercial 4.0 International License
.
---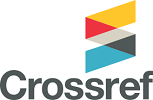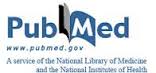 ---
Published by: Id Design 2012/DOOEL Skopje, Republic of Macedonia