Treatment of Decubitis Ulcer Stage IV in the Patient with Polytrauma and Vertical Share Pelvic Fracture, Diagnosed Entherocollitis and Deep Wound Infection with Clostridium Difficile with Combined Negative Pressure Wound Therapy (NPWT) and Faecal Management System: Case Report
Abstract
AIM: The aim of this paper was to present a case with the successful treatment of decubitis ulcer stage IV in the patient with polytrauma and vertical share pelvic fracture and diagnosed entherocollitis combined with deep wound infection with Clostridium difficile treated with combined Negative Pressure Wound Therapy (NPWT) and faecal management system.
CASE REPORT: Patient D.S.1967 treated on Traumatology Clinic after tentamen suicide on 9.2.2015 with diagnosis: brain contusion; contusion of thoracal space; vertical share pelvic fracture; open fracture type II of the right calcaneus; fracture of the left calcaneus; fracture on the typical place of the left radius; fracture of the right radius with dislocation. As a first step during the treatment in Intensive care unit we perform transcondylar extension of the left leg, and in that time we cannot operate because of the brain contusion. Four weeks after this treatment we intent to perform stabilisation of the pelvic ring, fixation of both arms, and fixation of both calcanear bones. But at the time before performing the saurgery, the patient got an intensive enterocollitis from Escherichia colli and Clostridium difficile, and during the inadequate treatment of enterocollitis she got a big decubitus on both gluteal regia Grade IV and deep muscular necrosis. Several times we perform a necrectomy of necrotic tissue but the wound become bigger and the infection have a progressive intention. In that time we used VAK system for 6 weeks combined with faecal management system and with local necrectomy and system application of Antibiotics and Flagyl for enterocollitis in doses prescripted from specialists from Infective clinic. This new device to manage faecal deep decubital infection and enterocollitis with Clostridium difficile are considered as adequate. 8Flexi-Seal® FMS has been also used. After two months we succeed to minimize the gluteal wound on quoter from the situation from the beginning and we used for next two months wound treatment from Departement for Plastic and Reconstructive Surgery.
CONCLUSION:
When faecal incontinence as a result of enterocollitis with
Clostridium difficile
does occur, a limiting contact with the patient's skin is extremely important as breakdown can occur rapidly. In addition to tissue injury, faecal incontinence can have a major impact on the patient's dignity and result in prolonged hospital stay. The main outcomes assested in the case studies were resolution of of decubital ulcers as a result of faecal incontinence, patient comfort and ease of application of the FMS and NPWT. The soft flexible catheter was easily inserted without discomfort to the patients. It gently conformed to the rectal vault, reducing significantly the risk of necrosis, and the risk for prolonged necrosis in cases with previously developed necrosis. FMS was successful in diverting faecal fluid away from the perineal tissue and resolved any decubitus ulcer developed previously in combination with use of NPWT. So, we can recommend this combination in those cases especially with polytraumatismus, vertical share pelvis fracture combined with diarrhea and deep wound infection of decubital ulcers Grade IV infected with
Cl. difficile
.
Keywords
decubitis ulcer stage iv; polytrauma; vertical share pelvic fracture; entherocollitis; deep wound infection; clostridium difficile; combined negative pressure wound therapy (NPWT); faecal management system
References
Birdsall C. Clinical savvy: Would you put a foley catheter in the rectum? Am J Nurs. 1986; 29(4): 193–201. https://doi.org/10.2307/3424994
Conva Tec. FMS Cost-effective Survey. Data on File, ConvaTec, Ickenham, UK, 2003.
Cutting KF, White RJ. Maceration of the skin 1: the nature and causes of skin maceration. J Wound Care. 2002; 11(7): 275–8. https://doi.org/10.12968/jowc.2002.11.7.26414 PMid:12192848
Defloor T, Schoonoven L, Fletcher J, et al. Pressure ulcers and moisture lesions. European Pressure Ulcer Advisory Panel Open Meeting, Aberdeen (Oral presentation), 2005.
Faria DT, Shwayder T, Krull EA. Perineal skin injury: extrinsic environmental factors. Ostomy Wound Management. 1996; 42(7): 28–34. PMid:8826118
Gray M, Ratcliff C, Donovan A. Perineal skin care for the incontinent patient. Advances in Skin and Wound Care. 2002; 15(4): 170–5. https://doi.org/10.1097/00129334-200207000-00008 PMid:12151983
Grogan TA, Kramer DJ. The rectal trumpet: use of a nasopharengeal airway to contain faecal incontinence in critically ill patients. JWCON. 2002; 29(4): 193–201. https://doi.org/10.1097/00152192-200207000-00008
Hartley J. C. diff rates expose wider HAI challenge. Nursing Times. 2005; 101(35): 2.
Martin AM. Concise Colour Medical Dictionary. Oxford University Press, Oxford: 133 Figure 6. Perineal dermatitis, 1998.
Timbury MC, McCartney AC, Thakker B, Ward KN. Notes on Medical Microbiology. Churchill Livingstone, Edinburgh, 2003.
DOI:
http://dx.doi.org/10.3889/oamjms.2017.060
Article Metrics
Metrics powered by PLOS ALM
Refbacks
There are currently no refbacks.
Copyright (c) 2017 Slavcho Stojmenski, Igor Merdzanovski, Andrej Gavrilovski, Sofija Pejkova, Gjorge Dzokic, Smilja Tudzarova
This work is licensed under a
Creative Commons Attribution-NonCommercial 4.0 International License
.
---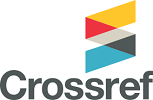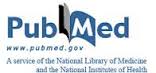 ---
Published by: Id Design 2012/DOOEL Skopje, Republic of Macedonia