Study of Adiponectin Level in Diabetic Adolescent Girls in Relation to Glycemic Control and Complication of Diabetes
Abstract
AIM: To study the relation between adiponectin level with glycemic control and complication of diabetes.
PATIENTS AND METHODS: The study included 40 female adolescent type 1 diabetic patients and 40 healthy volunteers of the same age and sex. Blood sample was taken for assessment of glycosylated hemoglobin, lipid profile and adiponectine. Urine sample was taken for assessment of albumin/ creatinine ratio.
RESULTS: Diabetic patients had a significantly higher diastolic blood pressure, triglyceride, total cholesterol, LDL and adiponectin than controls. Patients with diabetes complication had a significant lower BMI and HDL. On the other hand, they had higher disease duration, total cholesterol, HbA1, albumin/creatinine ratio and adiponectin. Patients with microalbuminuria had a lower BMI, higher disease duration, diastolic blood pressure and adiponectin. Patients with diabetic retinopathy had higher disease duration, insulin dose, HbA1, microalbuminuria and adiponectin. Adiponectin in diabetic patients had a significant negative correlation with BMI and positive correlation with systolic blood pressure and microlabuminuria.
CONCLUSION:
Serum adiponectin level is high in adolescent type 1 diabetic girls. It can be used as a predictor of diabetes complications rather than a sensitive biochemical marker for glycemic control.
Keywords
Adiponectin; Glycemic Control; complication; type 1 diabetes
References
Esposito K, Pantillo A, Di-Palo C. Effects of weight loss and life style changes on vascular inflammatory markers in obese women. J Am Med Assoc. 2003; 289: 1799-1804.
http://dx.doi.org/10.1001/jama.289.14.1799
PMid:12684358
Pankowska E, Szalecki M. Adiponectin as an adipose tissue hormone. Endokrynol Diabetol Chor. 2005; 11(3): 187-90.
Aygun C, Senturk O, Hulogu S, Uraz S, Celebi A. Serum levels of hepatoprotective adiponectin in non alcoholic fatty liver disease. Eur J Gastroenterol Hepatol. 2006; 18(2): 175-80.
http://dx.doi.org/10.1097/00042737-200602000-00010
PMid:16394799
Celi F, Bini V, Papi F, Santilli E, Castellani MS, Ferretti A, Mencacci M, Berioli MG, De Giorgi G, Falorni A. Circulating adipocytokines in non- diabetic and type 1 diabetic children: relationship to insulin therapy, glycemic control and pubertal development. Diabet Med. 2006; 23: 660 – 665.
http://dx.doi.org/10.1111/j.1464-5491.2006.01823.x
PMid:16759309
Furuta M, Tarnai M, Hanabusa T. Serum adiponectin is associated with fasting C peptide in non-obese diabetic patients. Diabetes Res Clin Prac. 2006; 72(3):302-7.
http://dx.doi.org/10.1016/j.diabres.2005.10.026
PMid:16442181
American Diabetes Association: Diagnosis and classification of diabetes mellitus. Diabetes Care; 2013; 34 (1): S1:62.
Aboul Ella NA, Shehab DI, Ismail MA, Maksoud AA. Prevalence of metabolic syndrome and insulin resistance among Egyptian adolescents 10 to 18 years of age. J Clin Lipitol. 2010; 4 (3): 185 – 95.
http://dx.doi.org/10.1016/j.jacl.2010.03.007
PMid:21122651
Karamifar H, Habibian N, Amirhakimi G, Karamizadeh Z, Alipour A. Adiponectin is a Good Marker for Metabolic State among Type 1 Diabetes Mellitus Patients. Iran J Pediatr. 2013; 23(3):295-301.
PMid:23795252 PMCid:PMC3684474
Charles M, Soedamah-Muthu SS, Tesfaye S, Fuller JH, Arezzo JC, Chaturvedi N, Witte DR. Low peripheral nerve conduction velocities and amplitudes are strongly related to diabetic microvascular complications in type 1 diabetes: the EURODIAB Prospective Complications Study. Diabetes Care. 2010; 33:2648-2653.
http://dx.doi.org/10.2337/dc10-0456
PMid:20823346 PMCid:PMC2992206
Roy MS. Diabetic retinopathy in African Americans with type 1 diabetes: Methodology, population, frequency of retinopathy, and visual impairment. Arch Ophthalmol. 2000; 118:97-104.
http://dx.doi.org/10.1001/archopht.118.1.97
PMid:10636422
Flegg HM. An investigation for the determination of serum cholesterol by an enzymatic method. Ann Clin Biochem. 1973;10:79–84.
http://dx.doi.org/10.1177/000456327301000125
Marques-Vidal P, Ferrario M, Kuulasmaa K, Grafnetter D, Moltchanov V, for the WHO MONICA Project. Quality assessment of data on HDL cholesterol in the WHO MONICA Project (1999). Available at: URL: http://www.thl.fi/publications/monica/hdl/hdlqa.htm,URN:NBN:fi-fe19991137.
Castillo E, Montes-Bayon M, Anon E, Sanz-Medel A. Quantitative targeted biomarker assay for glycated haemoglobin by multidimensional LC using mass spectrometric detection. J Proteomics. 2010; 74(1):35-43.
http://dx.doi.org/10.1016/j.jprot.2010.07.011
PMid:20691816
Miller WG, Bruns DE, Bruns DE, Hortin GL, Sandberg S, Aakre KM, McQueen MJ, Itoh Y, Lieske JC, Seccombe DW, Jones G, Bunk DM, Curhan GC, Narva AS. National Kidney Disease Education Program-IFCC Working Group on Standardization of Albumin in Urine. Current issues in measurement and reporting of urinary albumin excretion. Clin Chem. 2009; 55(1):24-38.
http://dx.doi.org/10.1373/clinchem.2008.106567
PMid:19028824
Ebinuma H, Miyazaki 0, Yago H, Hara K, Yamauchi T, Kadowaki TA. Novel ELISA system for selective measurement of human Adiponectin multimers by using proteases. Clin Chim Acta. 2006; 372:47-53.
http://dx.doi.org/10.1016/j.cca.2006.03.014
PMid:16697359
Barnes MM, Curran-Everett D, Hamman RF, Maahs D, Mayer-Davis EJ, D' Agostino RB Jr, West N, Dabelea D. Determinants of adiponectin levels in young people with type 1 diabetes. Diabet Med. 2008; 25:365-369.
http://dx.doi.org/10.1111/j.1464-5491.2007.02374.x
PMid:18307464
Galler A, Gelbrich G, Kratzsch J, Noack N, Kapellen T and Kiess W: Elevated serum levels of adiponectin in children, adolescents and young adults with type 1 diabetes and the impact of age, gender, body mass index and metabolic control. Eur J Endocrinol. 2007; 157:481-489.
http://dx.doi.org/10.1530/EJE-07-0250
PMid:17893263
Morales A, Wasserfall C, Brusko T, Carter C, Schatz D, Silverstein J, Ellis T, Atkinson M. Adiponectin and leptin concentrations may aid in discriminating disease forms in children and adolescents with type 1 and type 2 diabetes. Diabetes Care. 2004; 27:2010-14.
http://dx.doi.org/10.2337/diacare.27.8.2010
PMid:15277432
Goksen D, Levent E, Kar S, Ozen S, Darcan N. Serum Adiponectin and hsCRP Levels and Non ¬Invasive Radiological Methods in the Early Diagnosis of Cardiovascular System Complications in Children and Adolescents with Type 1 Diabetes Mellitus. J Clin Res Pediatr Endocrinol. 2013; 5(3): 174-181.
http://dx.doi.org/10.4274/Jcrpe.1003
PMid:24072086 PMCid:PMC3814533
Li S, Shin H, Ding E, van-Dam R. Adiponectin levels and risk of type 2 diabetes. JAMA. 2009; 302: 179-188.
http://dx.doi.org/10.1001/jama.2009.976
PMid:19584347
Messaaoui A, Willems D, Melot C, Dorchy H. Risk markers for cardiovascular disease in young type 1 diabetic patients: Lipoproteins, high sensitivity C- reactive protein and adiponectin. Acta Clinica Belgica. 2012; 67: 2-16.
Patel JV, Abraheem A, Dotsenko 0, Creamer J, Gunning M, Hughes EA and Lip GY: Circulating serum adiponectin levels in patients with coronary artery disease: relationship to atherosclerotic burden and cardiac function. J Intern Med. 2008; 264(6): 593-8.
http://dx.doi.org/10.1111/j.1365-2796.2008.02007.x
PMid:18793246
Maahs DM, Dabelea D, D'Agostino RB Jr, Andrews JS, Shah AS, Crimmins N, Mayer-Davis EJ, Marcovina S, Imperatore G, Wadwa RP, Daniels SR, Reynolds K, Hamman RF, Dolan LM. Glucose control predicts 2 year change in lipid profile in youth with type 1 diabetes: Search for diabetes in youth study. J Pediatr. 2013; 162 (1): 101 -107.
http://dx.doi.org/10.1016/j.jpeds.2012.06.006
PMid:22795314 PMCid:PMC3807690
Habeeb NM, Youssef OI, Saab AA, EI Hadidi ES. Adiponectin as a marker of complications in children with type I diabetes. Indian Pediatr. 2012; 49(4):277 -80.
http://dx.doi.org/10.1007/s13312-012-0041-5
PMid:21992860
Wang Y, Xu A, Knight C, Xu LY, Cooper GJ: Hydroxylation and glycosylation of the four conserved lysine residues in the collagenous domain of adiponectin. Potential role in the modulation of its insulin-sensitizing activity. J BioI Chem. 2002; 277(22):19521-9.
http://dx.doi.org/10.1074/jbc.M200601200
PMid:11912203
Lindstrom T, Frystyk J, Hedman CA, Flyvbjerg A, Arnqvist HJ. Elevated circulating adiponectin in type 1 diabetes associated with long diabetes duration. Clin Endocrinol. 2006; 65 :776- 782.
http://dx.doi.org/10.1111/j.1365-2265.2006.02666.x
PMid:17121530
Hadjadj S, Aubert R, Fumeron F, Pean F, Tichet J, Roussel R: Increased plasma adiponectin concentrations are associated with microangiopathy in type 1 diabetic subjects. Diabetologia. 2005; 48: 1 088- 1092.
Hovind P, Tarnow L, Rossing P, Jensen BR, Graae M, Torp I, Binder C, Parving HH. Predictors for the development of microalbuminuria and macroalbuminuria in patients with type 1 diabetes: inception cohort study. BMJ. 2004; 328 (7448): 1105.
http://dx.doi.org/10.1136/bmj.38070.450891.FE
PMid:15096438 PMCid:PMC406322
Newman DJ, Mattock MB, Dawnay AB, Kerry S, McGuire A, Yaqoob M, Hitman GA, Hawke C. Systematic review on urine albumin testing for early detection of diabetic complications. Health Technol Assess. 2005; 9(30): 163.
http://dx.doi.org/10.3310/hta9300
EI-Mesallamy HO, Hamdy NM, Ibrahim SM. Adiponectin and pro-inflammatory cytokines in obese diabetic boys. Indian Pediatr. 2011; 48: 118-31.
Frank RN. Diabetic retinopathy. N Engl J Med. 2004; 350(1):48-58.
http://dx.doi.org/10.1056/NEJMra021678
PMid:14702427
Zietz B, Buechler C, Kobuch K, Neumeier M, Scholmerich J, Schaffler A. Serum levels of adiponectin are associated with diabetic retinopathy and with adiponectin gene mutations in Caucasian patients with diabetes mellitus type 2. Exp Clin Endocrinol Diabetes. 2008; 116: 532-536.
http://dx.doi.org/10.1055/s-2008-1058086
PMid:18680072
Yilmaz MI, Sonmez A, Acikel C, Celik T, Bingol N, Pinar M. Adiponectin may play a part in the pathogenesis of diabetic retinopathy. Eur J Endocrinol. 2004; 151: 135-140.
http://dx.doi.org/10.1530/eje.0.1510135
PMid:15248834
Horta K, Funahashi T, Arita Y, Takahashi M, Matsuda M, Okamoto Y. Plasma concentrations of a novel, adipose-specific protein, adiponectin, in type 2 diabetic patients. Arterioscler Thromb Vasc BioI. 2002; 20: 1595-1599.
Nagaoka T, Sato E, Takahashi A, Yokota H, Sogawa K, Yoshida A. Impaired retinal circulation in patients with type 2 diabetes mellitus: retinal laser Doppler velocimetry study. Invest Ophthalmol Vis Sci. 2010; 51: 6729-6734.
http://dx.doi.org/10.1167/iovs.10-5364
PMid:20631236
Fan X, Wu Q, Li Y, Hao Y, Ning N, Kang Z, Cui Y, Liu R, Han L. Association between adiponectin concentrations and diabetic retinopathy in patients with type 2 diabetes: a meta-analysis. Chin Med Jn. 2014; 127(4):765-71.
Kishida K, Kim KK, Funahashi T, Matsuzawa Y, Kang HC, Shimomura I. Relationships between circulating adiponectin levels and fat distribution in obese subjects. J Atheroscler Thromb. 2011; 18(7):592-5.
http://dx.doi.org/10.5551/jat.7625
PMid:21378472
DOI:
http://dx.doi.org/10.3889/oamjms.2015.098
Article Metrics
Metrics powered by PLOS ALM
Refbacks
There are currently no refbacks.
Copyright (c) 2015 Soha M. Abd El Dayem, Hayam K. Nazif, Mona Abd EI-Kader, Maha El-Tawil
This work is licensed under a
Creative Commons Attribution-NonCommercial 4.0 International License
.
---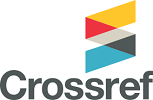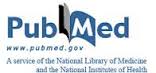 ---
Published by: Id Design 2012/DOOEL Skopje, Republic of Macedonia