Gastrointestinal Colonization with Vancomycin-Resistant Enterococci in Hospitalized and Outpatients
Abstract
BACKGROUND: The incidence of infection and intestinal colonization with vancomycin resistant enterococci (VRE) is increasing in many countries in the last decade. Concerning the difficult antimicrobial treatment of infections caused by VRE, decreasing the incidence and prevalence of these infections is an important factor in VRE-induced morbidity and mortality control.
AIM: To determine the prevalence of gastrointestinal colonization with vancomycin resistant enterococci in hospitalized and outpatients, and to determine the genetic base of the vancomycin resistance in VRE isolates.
MATERIAL AND METHODS: Seven hundred and eighty stool specimens were investigated for the gastrointestinal carriage of vancomycin-resistant enterococci (VRE). Susceptibility to vancomycin was tested in all isolates by disk-diffusion test and E-test (AB Biodisk, Sweden). Determined vancomycin resistant enterococci were than tested for detection of vanA, vanB and vanC genes by PCR.
RESULTS: Vancomycin resistant strains of enterococci were isolated from 46 (16.1 %) of the 285 hospitalized patients and 5 (7.7 %) of the 65 patients living in the community (p < 0.05). The most of the highly resistant enterococci strains to vancomycin (95.2 %), were identified as E. faecium. Minimal inhibitory concentrations (MICs) to vancomycin in all 39 vanA genotypes of E. faecium and two vanA genotypes of E. fecalis were > 256 mg/ml. Three vanB genotypes of E. faecium and one vanB genotype of E. faecalis had MICs of 32 mg/ml. All six vanC genotypes of E. gallinarum had MICs of 8 mg/ml. All vanA genotypes of VRE were highly resistant to vancomycin, with MICs above 256 mg/ml. Three vanB genotypes of VR E. faecium and one VR E. fecalis were resistant, with MICs 32 mg/ml. vanC genotypes of VR E. gallinarum were intermediate resistant to vancomycin with MICs of 8 mg/ml.
CONCLUSIONS:
The prevalence of vancomycin resistant enterococci in Republic of Macedonia was 2-fold higher in hospitalized than in outpatients.
VanA
genotype was dominant in isolates of
E. faecium
and it was highly associated with the MIC values above the 256 mg/ml. Since most of the enterococcal infections are endogenous, there is a need for screening the colonization of patient's intestinal flora with VRE at the hospital entry. Identification and genotyping of faecal enterococci, together with their susceptibility testing to vancomycin, could be useful marker for the infection control.
Keywords
colonization; vancomycin; resistance; Enterococcus; genotypes
References
Murray BE. The life and times of Enterococcus. Clin Microbiol Rev. 1990;3:46-65.
Emori TG, Gaynes RP. An overview of nosocomial infections, including the role of the microbiology laboratory. Clin Microbiol Rev. 1993;6:428-42.
Schalbern DR, Culver DH, Gaynes RP. Major trends in the microbial etiology of nosocomial infection. Am J Med. 1991; (I Suppl) 3B:72S-5S.
Grayson L, Eliopoulos GM, Wennerstern C, et al. Increasing resistance to blactam antibiotics among clinical isolates of Enterococcus faecium: a 22-year review at one institution. Antimicrob. Agents Chemother. 1991;35:2180-4.
Montecalvo MA, Horowitz H, Gerdis C, et al. Outbreak of vancomycin-ampicilin-, and aminoglycoside-resistant Enterococcus faecium bacteriemia in an adult oncology unit. Antimicrob. Agents Chemother. 1994;38:1363-7.
Handwerger S. Perlman DC, et al. Concommitant high-level vancomycin and penicillin resistance in clinical isolates of enterococci. Clin Infect Dis. 1992;14:655-61.
Abbasali J, et al. Prevalence of vancomycin resistant enterococci colonization in hospitalized patients. Iranian Journal of Clin Infec Dis. 2008;3:137-141.
National Committee for Clinical Laboratory Standards. Methods for Dilution Antimicrobial Susceptibility Tests for Bacteria that Grow Aerobically. Approved standard M7-A3. Villanova, PA 1993.
Hospital Infections Control Practices Advisory Committee. Recommendation for preventing the spread of vancomycin resistance. Am J Infect Control. 1995;23:87-94.
Hubert P. Endtz et al. Fecal carriage of Vancomycin-resistant Enterococci in hospitalized patients in the Netherlands. Journal of Clin Microbiol. 1997;3026- 3031.
Benno Y, et al. Comparison of the fecal microflora in rural Japaneseand urban Canadians. Microbiol Immunol. 2006;30:521-532.
Gambarotto K, Ploy MC, et al. Prevalence of vancomycin-resistant enterococci in fecal samples from hospitalized patients and nonhospitalized controls in a cattlerearing area of France. J Clin Microbiol. 2000;38:620-24.
Wisplinghoff H, et al. Nosocomial bloodstream infections in US hospitals: analysis of cases from a prospective study. Clin Infect Dis. 2004;39:309-17.
Devriese L. A, et al. Presence of vancomycin-resistant enterococci in farm and pet animals. Antimicrob Agents Chemother. 1996;40:2285-2287.
Mettalidis Simeon, Chatzidimitrou Maria, Tsona Afroditi, et al. Vancomycin- Resistant Enterococci, colonizing the intestinal tract of patients in a university hospital in Greece. The Brazilian Journal of Infectious Diseases. 2006;10:179-184.
Charmaine M, Huckabee W, Charles Huskins and Patrick R. Murray. Predicting clearance of colonization with Vancomycin-Resistant Enterococci and Methicillin-Resistant Staphylococcus aureus by use of weekly surveillance cultures. J Clin Microbiol. 2009;47:1299-1230.
Zirakzadeh A, and Patel R. Vancomycin-Resistant Enterococci: colonization, infection, detection and treatment. Mayo Clin Proc. 2006;81:529-536.
Young HL, Ballard SA, Roffey P, Grayson ML. Direct detection of vanB using the Roche Light Cycler detection assay to indicate vancomycin-resistant enterococcal carriage-sensitive but not specific. J Antimicrob Chemother. 2007;59:809-810.
Kurup A, Chlebicki MP, Ling ML at al. Control of a hospital-wide vancomycinresistant enterococci outbreak. Am J Infect Control. 2008;36:206-11.
DOI:
http://dx.doi.org/10.3889/oamjms.2015.002
Article Metrics
Metrics powered by PLOS ALM
Refbacks
There are currently no refbacks.
Copyright (c) 2015 Elena Trajkovska-Dokic, Ana Kaftandzieva, Snezana Stojkovska, Aneta Kuzmanovska, Nikola Panovski
This work is licensed under a
Creative Commons Attribution-NonCommercial 4.0 International License
.
---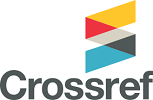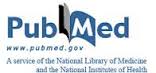 ---
Published by: Id Design 2012/DOOEL Skopje, Republic of Macedonia