Molecular Diagnosis of Toxoplasmosis in Non Immune Pregnant Females
Abstract
BACKGROUND AND AIM: Infection with the protozoan parasite Toxoplasma gondii has a worldwide distribution. Congenital infection is the most important part of the disease burden due to Toxoplasma infection in humans. Early diagnosis of maternal infection helps to prevent severe complications of toxoplasmosis. In the present study, three PCR assays (conventional, nested & quantitative) were evaluated for diagnosis of recent toxoplasmosis based on detection of Toxoplasma B1 gene.
MATERIAL AND METHODS: The present study was carried out on 150 pregnant females who were serologically negative for anti-Toxoplasma IgG and IgM antibodies.
RESULTS: The results revealed that out of 12 true positive cases (by 2 out of the 3 PCR protocols), 8 cases were positive by cPCR, 11 cases were positive by nPCR and 12 cases were positive by qPCR. Accurate estimation of genomic Toxoplasma DNA in positive samples was achieved by qPCR. In general, PCR assays offer a sensitive alternative of serological methods for diagnosis of recent maternal toxoplasmosis. In addition, qPCR decreases the risk of contamination of PCR products being a closed tube method and helps in estimation of infection load.
CONCLUSIONS:
We recommend screening of high-risk pregnant women by qPCR for early diagnosis of toxoplasmosis and proper management.
Keywords
Toxoplasma gondii; PCR; Molecular diagnosis; non-immune; pregnancy
References
Mead PS, Slutsker L, Dietz V, McCaig LF, Bresee JS, Shapiro C, Griffin PM, Tauxe RV. Food-related illness and death in the United States. Emerg Infect Dis. 1999;5(5):607-25.
Robert-Gangneux F, Dardé ML. Epidemiology of and diagnostic strategies for toxoplasmosis. Clin Microbiol Rev. 2012;25(2):264-96.
Pfaff AW, Abou-Bacar A, Letscher-Bru V, Villard O, Senegas A, Mousli M, Candolfi E. Cellular and molecular physiopathology of congenital toxoplasmosis: the dual role of IFN-gamma. Parasitology. 2007;134(Pt 13):1895-902.
Hohlfeld P, Daffos F, Costa JM, Thulliez P, Forestier F, Vidaud M. Prenatal diagnosis of congenital toxoplasmosis with a polymerase-chain-reaction test on amniotic fluid. N Engl J Med. 1994;331(11):695-9.
Lin MH, Chen TC, Kuo TT, Tseng CC, Tseng CP. Real-time PCR for quantitative detection of Toxoplasma gondii. J Clin Microbiol. 2000;38(11):4121-5.
Kapperud G, Jenum PA, Stray-Pedersen B, Melby KK, Eskild A, Eng J. Risk factors for Toxoplasma gondii infection in pregnancy. Results of a prospective case-control study in Norway. Am J Epidemiol. 1996;144:405–12.
Remington JS. The present status of the IgM fluorescent antibody technique in the diagnosis of congenital toxoplasmosis. J Pediatr. 1969;75(6):1116-24.
Lappalainen M, Koskela P, Koskiniemi M, Ammälä P, Hiilesmaa V, Teramo K, Raivio KO, Remington JS, Hedman K. Toxoplasmosis acquired during pregnancy: improved serodiagnosis based on avidity of IgG. J Infect Dis. 1993;167(3):691-7.
Del Bono V, Canessa A, Bruzzi P, Fiorelli MA, Terragna A. Significance of specific immunoglobulin M in the chronological diagnosis of 38 cases of toxoplasmic lymphadenopathy. J Clin Microbiol. 1989;27(9):2133-5.
Bertozzi LC, Suzuki LA, Rossi CL. Serological diagnosis of toxoplasmosis: usefulness of IgA detection and IgG avidity determination in a patient with a persistent IgM antibody response to Toxoplasma gondii. Rev Inst Med Trop Sao Paulo. 1999; 41(3):175-77.
Luft BJ, Remington JS. Toxoplasmic encephalitis in AIDS. Clin Infect Dis. 1992;15(2):211-22.
Lee PY, Mangan J, Holliman RE, Butcher PD. Quantitation of Toxoplasma gondii DNA in a competitive nested polymerase chain reaction. J Clin Pathol. 1999;52(1):61-4.
Jones CD, Okhravi N, Adamson P, Tasker S, Lightman S. Comparison of PCR detection methods for B1, P30, and 18S rDNA genes of T. gondii in aqueous humor. Invest Ophthalmol Vis Sci. 2000;41(3):634-44.
Joss AW, Chatterton JM, Evans R, Ho-Yen DO. Toxoplasma polymerase chain reaction on experimental blood samples. J Med Microbiol. 1993;38(1):38-43.
Savva D, Morris JC, Johnson JD, Holliman RE. 1990. Polymerase chain reaction for detection of Toxoplasma gondii. J Med Microbiol. 1990;32(1):25-31.
Cazenave J, Cheyrou A, Blouin P, Johnson AM, Begueret J. Use of polymerase chain reaction to detect Toxoplasma. J Clin Pathol. 1991;44(12):1037.
Morelle C, Varlet-Marie E, Brenier-Pinchart MP, Cassaing S, Pelloux H, Bastien P, Sterkers Y. Comparative assessment of a commercial kit and two laboratory-developed PCR assays for molecular diagnosis of congenital toxoplasmosis J Clin Microbiol. 2012;50(12):3977-82.
Fujii K, Matsubara Y, Akanuma J, Takahashi K, Kure S, Suzuki Y, Imaizumi M, Iinuma K, Sakatsume O, Rinaldo P, Narisawa K. Mutation detection by TaqMan-allele specific amplification: application to molecular diagnosis of glycogen storage disease type Ia and medium-chain acyl-CoA dehydrogenase deficiency. Hum Mutat. 2000;15(2):189-96.
Thomasson D, Wright EA, Hughes JM, Dodd NS, Cox AP, Boyce K, Gerwash O, Abushahma M, Lun ZR, Murphy RG, Rogan MT, Hide G. Prevalence and co-infection of Toxoplasma gondii and Neospora caninum in Apodemus sylvaticus in an area relatively free of cats. Parasitology. 2011;138(9):1117-23.
Burg JL, Grover CM, Pouletty P, Boothroyd JC. Direct and sensitive detection of a pathogenic protozoan, Toxoplasma gondii, by polymerase chain reaction. J. Clin. Microbiol. 1989;27(8):1787-92.
Abbasi M, Kowalewska-Grochowska K, Bahar MA, Kilani RT, Winkler-Lowen B, Guilbert LJ. Infection of placental trophoblasts by Toxoplasma gondii. J Infect Dis. 2003;188(4):608-16.
Nissapatorn V, Sawangjaroen N. Parasitic infections in HIV infected individuals: diagnostic & therapeutic challenges. Indian J Med Res. 2011;134(6):878-97.
Jia B, Lu H, Liu Q, Yin J, Jiang N, Chen Q. Genome-wide comparative analysis revealed significant transcriptome changes in mice after Toxoplasma gondii infection. Parasit Vectors. 2013;4(6):161.
el-Awady MK, el-Hosseiny LA, Ismail SM, Abdel-Aziz MT, el-Demellawy MA. Comparison between Toxoplasma gondii DNA and specific immunoglobulins during pregnancy. East Mediterr Health J. 2000;6(5-6):888-97.
Chabbert E, Lachaud L, Crobu L, Bastien P. Comparison of two widely used PCR primer systems for detection of toxoplasma in amniotic fluid, blood, and tissues. J Clin Microbiol. 2004;42(4):1719-22.
Bastien P, Procop GW, Reischl U. Quantitative real-time PCR is not more sensitive than "conventional" PCR. J Clin Microbiol. 2008;46(6):1897-900.
Sterkers Y, Varlet-Marie E, Marty P, Bastien P; ANOFEL Toxoplasma-PCR Quality Control Group. Diversity and evolution of methods and practices for the molecular diagnosis of congenital toxoplasmosis in France: a 4-year survey Clin Microbiol Infect. 2010;16(10):1594-602.
Hisada M, O'Brien TR, Rosenberg PS, Goedert JJ. Virus load and risk of heterosexual transmission of human immunodeficiency virus and hepatitis C virus by men with hemophilia. The Multicenter Hemophilia Cohort Study. J Infect Dis. 2000;181(4):1475-8.
Nimri L, Pelloux H, Elkhatib L. Detection of Toxoplasma gondii DNA and specific antibodies in high-risk pregnant women. Am J Trop Med Hyg. 2004;71(6):831-5.
Dupon M, Cazenave J, Pellegrin JL, Ragnaud JM, Cheyrou A, Fischer I, Leng B, Lacut JY. Detection of Toxoplasma gondii by PCR and tissue culture in cerebrospinal fluid and blood of human immunodeficiency virus-seropositive patients. J Clin Microbiol. 1995;33(9):2421-6.
DOI:
http://dx.doi.org/10.3889/oamjms.2014.071
Article Metrics
Metrics powered by PLOS ALM
Refbacks
Copyright (c) 2014 Amany A. Abdel Aal, Samar S. Attia, Nihal A. Hanafy, Abeer S. Al-Antably, Marwa A. Hassan, Walid El-Sherbiny, Aml S. Nasr
This work is licensed under a
Creative Commons Attribution-NonCommercial 4.0 International License
.
---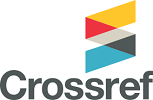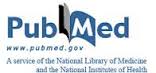 ---
Published by: Id Design 2012/DOOEL Skopje, Republic of Macedonia