Ethanolic Extract of Emilia sonchifolia Leaves Possess Erythropoietic and Hepatoprotective Effect in Mice Infected with Plasmodium Berghei Berghei
Abstract
Aim: This study was designed to investigate the effect of ethanolic extracts of the leaves of Emilia sonchifolia on the haematological parameters and histomorphology of the liver of male Swiss albino mice infected with Plasmodium berghei berghei (Pbb).
Material and Methods: 35 mice were divided into; Group 1 (control) given normal saline 0.3 ml, Group 2 passaged with Pbb only, Group 3 passaged with Pbb, and then treated with Coartem®, Group 4 treated with E. sonchifolia 325 mg/kg only, Group 5 treated with E. sonchifolia 650 mg/kg only, Group 6 passaged with Pbb then treated with E. sonchifolia 325 mg/kg, while Group 7 was passaged with Pbb then treated with E. sonchifolia 650 mg/kg. Pbb was passaged intraperitoneally, while the test drug and extracts was given via orogavage once daily.
Results: The result showed significantly (P<0.001) reduced RBC parameters at in Group 5 treated with 650 mg/kg similar with Group 2 compared to Group 1, while there was significant (P<0.01) increased WBC and differentials in Parasitized groups compared with Group 1. The micrographs showed slightly inflamed nuclei in Group 4, with few nuclei shrinkage Group 5, whereas in the parasitized groups treated with the extract there appeared to be hepatoprotection compared to Group 2.
Conclusion:
In conclusion, the extract promotes erythropoiesis at 325 mg/kg, but was haemolytic at 650 mg/kg, and exerts its effect possibly through an agonistic and a synergistic activity of its rich bioactive ingredients. It showed mild toxic effect in the histomorphology of the non-parasitized mice at 325 mg/kg and 650 mg/kg, and also appeared to offer hepatoprotection in parasitized mice compared to the parasitized group that had no treatment.
Keywords
Plasmodium berghei berghei, Emilia sonchifolia, Haematology, Liver, Mice.
References
Yoga Latha L, Darah I, Sasidharan S, Jain K. Antimicrobial Activity of Emilia sonchifolia DC., Tridax procumbens L. and Vernonia cinerea L. of Asteracea Family: Potential as Food Preservatives. Malaysia Journal Nutrition. 2009; 15(2):223-231.
Essien GE, Nwidu LL, Nwafor PA. Anti-Inflammatory and Analgesic Potential of Methanolic Extract of Emilia Sonchifolia (Compositae) Leaves in Rodents. African Journal of Biomedical Research. 2009; (12):3,199-207.
Rahman A, Akter N, Rashid H, Ahmed NU, Uddin N, Islam S. Analgesic and anti-inflammatory effect of whole Ageratum conyzoides and Emilia sonchifolia alcoholic extracts in animal models. African Journal of Pharmacy and Pharmacology. 2012; 6(20):1469-1476.
Muko, K.N. and Ohiri, F.C., A preliminary study on the anti-inflammatory properties of Emilia sonchifolia leaf extracts. Fitoterapia, (2000), 71 (1), 65-68.
Shylesh, BS, Padikkala J. Invitro cytotoxic antitumour property of E. Sonchifolia (L) in mice. Journal of Ethnopharmacology. 2000; 73:495-500.
Cibin TR, Srinivas G, Gayathri Devi D, Srinivas P, Lija Y, Abraham, A. Antioxidant and Antiproliferative Effects of Flavonoids from Emilia sonchifolia Linn on Human Cancer Cells. International Journal of Pharmacology. 2006; 2(5):520-524.
Jiny Varghese K, Anila J, Nagalekshmi R, Resiya S, Sonu J. Dasapushpam: The Traditional Uses and The Therapeutic Potential of Ten Sacred Plants Of Kerala State In India. International Journal of Pharmaceutical Sciences and Research. 2010; 1(10): 50-59
Shyura L, Tsunga J, Chenb J, Chiua C, Lo C. Antioxidant Properties of Extracts from Medicinal Plants Popularly Used in Taiwan. International Journal of Applied Science and Engineering. 2005;3(3):195-202.
Guha G, Rajkumar V, Mathew L, Kumar RA. The antioxidant and DNA protection potential of Indian tribal medicinal plants. Turkish Journal Biology. 2011; (35):233-242.
Sophia D, Ragavendran P, Arulraj C, Gopalakrishnan VK. In vitro antioxidant activity and HPTLC determination of n-hexane extract of Emilia sonchifolia (L.)DC. Journal of Basic and Clinical Pharmacy. 2011;002 (004):179-183.
Raj M. Natural Antioxidant (Flavone Glycoside) From Emilia Sonchifolia Dc. and Its Potential Activity. International Journal of Pharmacy and Pharmaceutical Sciences. 2012;4(1):159-162.
Monago CC, Gozie GC, Joshua PE. Antidiabetic and Antilipidemic Effects of Alkaloidal Extract of Emilia sonchifolia in Rat. Research Journal of Science and Technology. 2010;51.
Lija Y, Biju PG, Reeni A, Cibin TR, Sahasranamam V, Abraham A. Modulation of selenite cataract by the flavonoid fraction of Emilia sonchifolia in experimental animal model. Phytotherapy Research. 2006;20:1091-1095.
Patel DK, Prasad SK, Kumar R, Hemalatha S. Cataract: A major secondary complication of diabetes, its epidemiology and an overview on major medicinal plants screened for anti-cataract activity. Asian Pacific Journal of Tropical Disease. 2011;323-329.
Patel P, Jivani N, Malaviya S, Gohil T, Bhalodia Y. Cataract: A major secondary diabetic complication. International Current Pharmaceutical Journal. 2012;1(7):180-185.
Singh B, Kumar D, Singh R. Phytotherapeutics for management and prevention of cataract generation. Phytopharmacology. 2012;3(1)93-110.
Asije O, Adelusi SA, Usifoh CO. Anticonvulsant Activity of Emilia sonchifolia Leaf Extracts. Pakistan Journal of Scientific and Industrial Research. 2006;49(4):269.
Couto VM, Vilela FC, Dias DF, Dos Santos MH, Soncini R, Nascimento CG, Giusti-Paiva A (2011). Antinociceptive effect of extract of Emilia sonchifolia in mice. J. Ethnopharmacol., 134(2): 348-353.
Gao JJ, Cheng DL, Liu XP (1993). Chemical constituents of Emilia sonchifolia L. DC. Zhongguo Zhong Yao Za Zhi, 18(2):102-3, 127.
Cheng D, Röder E (1986). Pyrrolizidine Alkaloids from Emilia sonchifolia. Planta Med., (6): 484- 486.
Ogbonnia SO, Mbaka GO, Anyika EN, Emordi JE, Nwakakwa N. An Evaluation of Acute and Subchronic Toxicities of a Nigerian Polyherbal Tea Remedy. Pakistan Journal of Nutrition. 2011; 10(11): 1022-1028
Tedong LP, Dzuefiet DD, Dimo J, Asongalem EA, Sokeng SN, Flejou JI, Callard P, Kamtchouring P. Acute and subchronic Toxicity of Anacardium occidentale Leaves Extract in Mice. African Journal of Traditional Alternative Medicine. 2007;(4)140-147
Taheri S, Zarei A, Ashtiyani SC, Rezaei A, Zaheiri S. Evaluation of the Effects of Hydroalcoholic extract of Berberis vulgaris rot on the Activity of Liver enzymes in Male Hypercholesterolaemic rats. Journal of Phytomedicine. 2012;2(3):153-161
American Physiological Society. (2002) Guiding principles for research involving animals and human beings. Am. J Physiol. Regul. Integr. Comp. Physiol. 283:281-283.
Odetola A, Basir O. (1980) Evaluation of antimalarial properties of some Nigerian Medicinal Plants. In: Sofowora A, Editor. Proceeding of African Bioscience Network, Federal Ministry of Science and Technology, Nigerian Society of Pharmacology and Drug Research and Production unit, University of Ife organized Workshop, Ife. 275-283.
Lorke D. (1983) A New Approach to practical Acute Toxicity Testing. Arch Toxicol. 54:275-287.
Trease GE, Evans WC. (1989) A Textbook of Pharmacognosy. (13th ed). Bailliere Tinall Ltd, London.
Conn HJ. (1946). Biological Stains: A Handbook on the Nature and Uses of the Dyes Employed in the Biological Laboratory. 5th edition, Geneva. Biotech publication, pp 24-29.
Winter WP. (1994) Mechanism of saponin induced red cell hemolysis: Evidence for the involvement of aquaporin CHIP28. Blood 84: Suppl. 1 to 10, Abstr. 445.
Segal R, Milo-Goldstein I. (1978) The susceptibility of cholesterol-depleted erythrocytes to saponin and sapogenin hemolysis. Biochim Biophys Acta. 512: 223-226.
Bagchi M, Milnes M, Williams C, Balmoori J, Ye X, Stohs S, Bagchi D. (1999) Acute and chronic stress-induced oxidative gastrointestinal injury in rats, and the protective ability of a novel grape seed proanthocyanidin extract. Nutrition Research. 19 (8): 1189-1199.
Yamamoto Y, Gaynor RB. (2001) Therapeutic potential of inhibition of the NF-kB pathway in the treatment of inflammation and cancer. Journal of Clinical investigation 107 (2): 135-42.
Cushnie TPT, Lamb AJ. (2005) Antimicrobial activity of flavonoids. International Journal of Antimicrobial Agents. 26 (5): 343-356.
Cushnie TPT, Lamb AJ. (2011) Recent advances in understanding the antibacterial properties of flavonoids. International Journal of Antimicrobial Agents. 38 (2): 99-107.
Friedman M. (2007) Overview of antibacterial, antitoxin, antiviral, and antifungal activities of tea flavonoids and tea. Molecular Nutrition and Food research. 51 (1):116-134.
de Sousa RR, Queiroz KC, Souza AC, Gurgueira SA, Augusto AC, Miranda MA, Peppelenbosch MP, Ferreira CV, Aoyama H. (2007) Phosphoprotein levels, MAPK activities and NFKappaB expression are affected by fisetin. Journal of Enzyme Inhib Med Chem. 22 (4): 439 – 444.
Grinkevich NI, Safronich LN (1983). The Chemical Analysis of Medical Plants: Proc. Allowance for Pharmaceutical Universities. p.132
Meyers RA. (2002). Encyclopedia of Physical Science and Technology – Alkaloids, 3rd Edition. ISBN 0-12-227411-3
Hesse M. (2002). Alkaloids: Nature's Curse or Blessing? Wiley-VCH ISBN 978-3-906390-24-6
Ganong WF. (2003) Review of medical physiology (21 ed.). New York: Lange Medical Books/McGraw-Hill. p. 518.
Edagha IA, Ekandem GJ, Ekanemesang UM, Ekanem TB, Isinam BF. (2013) Histopathological effect of Nauclea latifolia and Emilia sonchifolia on the spleen of Swiss mice infected with Plasmodium berghei berghei. Clinical Anatomy 26:913.
Kumar V, Abbas AK, Fausto N. (2005) Robbins and Cotran: Pathologic Basis of Disease, 7th edition. Elsevier Saunders. p 2-45.
DOI:
http://dx.doi.org/10.3889/oamjms.2014.002
Article Metrics
Metrics powered by PLOS ALM
Refbacks
Copyright (c) 2014 Innocent A. Edagha, Koofreh G. Davies, Blessing C. Akpan, Christopher C. Mbadugha, Wonderful U. Udoiso
This work is licensed under a
Creative Commons Attribution-NonCommercial 4.0 International License
.
---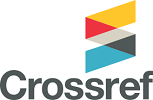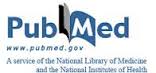 ---
Published by: Id Design 2012/DOOEL Skopje, Republic of Macedonia