Autism and Fragile X: Is There a Neurochemical Link?
Abstract
BACKGROUND:Autism and Fragile X syndrome are intertwined. This study aimed at assessing Serotonin, Glutamate, and Gama Amino Butyric Acid (GABA) in autism and Fragile X syndrome patients and to detect possible neurochemical similarities between the 2 disorders that can be used as metabolic biomarkers.
DESIGN AND METHODS: Eighty subjects divided into four groups, two diseased groups (20 male patients with Autism and 20 males with Fragile X syndrome) and two control groups (20 neurotypical male controls and 20 Down syndrome male patients) were included. Estimation of Serotonin, Glutamate and GABA were done using Enzyme linked Immunosorbent Assay (ELISA), Tandem Mass Spectrometry and high-pressure liquid chromatography (HPLC), respectively.
RESULTS: Serotonin was, exclusively, significantly low in autistic children. GABA was significantly high in both autistic and Fragile X children only, but not in Down syndrome children. Glutamate was significantly high in children with autism, Fragile X and Down syndrome Children.
CONCLUSIONS:
Autism and Fragile X syndrome share some neurochemical similarities with regards of high Glutamate and GABA levels while Serotonin was significantly different in the 2 disorders and may be used a unique biomarker for autism.
Keywords
Autism; Fragile X Syndrome; Neurotransmitters; Serotonin; GABA; Glutamate.
References
American Psychiatric Association,Diagnostic and Statistical Manual of Mental Disorders. 4th ed. Arlington, VA: American Psychiatric Publishing, 2000.
Developmental Disabilities Monitoring Network Surveillance Year 2010 Principal Investigators; Centers for Disease Control and Prevention (CDC). Prevalence of autism spectrum disorder among children aged 8 years - autism and developmental disabilities monitoring network, 11 sites, United States, 2010. MMWR Surveill Summ. 2014;63(2):1-21.
Hallmayer J, Cleveland S, Torres A et al. Genetic heritability and shared environmental factors among twin pairs with autism. Arch Gen Psychiatry. 2011; 68:1095–102.
Novarino G, El-Fishawy P, Kayserili H et al. Mutations in BCKD-kinase lead to a potentially treatable form of autism with epilepsy, Science. 2012; 338:394-7.
McLennan, Y., Polussa, J., Tassone, F, et al. Fragile x syndrome. Curr Genomics. 2011; 12: 216–224.
Hunter J, Rivero-Arias O, Angelov A, et al. Epidemiology of fragile X syndrome: A systematic review and meta-analysis. Am J Med Genet. 2014; 164A:1648–1658.
Hagerman RJ, Rivera SM, Hagerman PJ. Hagerman. Fragile X and autism: Intertwined at the molecular level leading to targeted treatments. Molecular Autism. 2010; 1:12.
Harris SW, Hessl D, Goodlin-Jones B. Autism profiles of males with fragile X syndrome, Am J Mental Retardation. 2008; 113:427–38.
Bassell GJ, Warren ST. Fragile X syndrome: loss of local mRNA regulation alters synaptic development and function. Neuron. 2008; 2:201–14.
Soden, M.E., and Chen, L. Fragile X protein FMRP is required for homeostatic plasticity and regulation of synaptic strength by retinoic acid. J Neurosci. 2010; 30:16910–16921.
Darnell, J.C., Van Driesche, S.J., Zhang, C, et al. FMRP stalls ribosomal translocation on mRNAs linked to synaptic function and autism. Cell. 2011;146, 247–261.
Rutter M, CouteurA, Lord C, eds. Autism Diagnostic Interview Revised (ADI-R), 2003.
Schopler E, Reichler RJ, Renner BR. Childhood Autism Rating Scale. Los Angeles, CA: Western Psychological Services, 1999.
Hagerman, R. J., Amiri, K. and Cronister, A, Fragile X checklist. American Journal of Medical Genetics. 1991;38: 283–287.
de Freitas Silva DM, Ferraz VP et al. J Neurosci Methods. 2009;2:289-93.
Zoppa M, Gallo L, Zacchello F et al., Method for the quantification of underivatized amino acids on dry blood spots from newborn screening by HPLC ESI-MS/MS. Journal of Chromatography B. 2006; 831:267-273.
David HA, Gunnink, Jason L. The Paired t Test under Artificial Pairing", The American Statistician. 1997; 51:9–12.
Wang LW, Berry-Kravis E, Hagerman RJ, Fragile X. leading the way for targeted treatments in autism. Neurotherapeutics. 2010; 3:264-74.
Schain R, Freedman D. Studies5hydroxyindole metabolism in autistic and other mentally retarded children. J Pediatr. 1961;58:315-320.
Hranilovic D, Bujas-Petkovic Z, Vragovic R et al. Hyperserotonemia in adults with autistic disorder. J Autism Dev Disord. 2007;37:1934-40.
Spivak B, Golubchik P, Mozes T et al. Low Platelet-Poor Plasma Levels of Serotonin in Adult Autistic Patients. Neuropsychobiology. 2004; 50:157-160.
El-Ansary AK, Bacha AB, Ayahdi LY. Relationship between chronic lead toxicity and plasma neurotransmitters in autistic patients from Saudi Arabia. Clin Biochem. 2011; 44:116-20.
Reichelt KL, Knivsberg AM. Can the pathophysiology of autism be explained by the nature of the discovered urine peptides? Nutr Neurosci. 2003; 6:19–28.
Cohen DJ, Shaywitz BA, Johnson WT et al. Biogenic amines in autistic and atypical children. Arch Gen Psychiatry. 1974; 31:845–853.
Narayan M, Srinath S, Anderson GM et al. Cerebrospinal fluid levels of homovanillic acid and 5-hydroxyindoleacetic acid in autism. Biol Psychiatry. 1993; 33:630-5.
Jackson A3rd, Hogerman R, LevitasA. Serotonin levels in fragile X autistic patients. J Autism Dev Disord. 1984;4:451-2.
Moreno-Fuenmayor H, Borjas L, Arrieta A et al. Plasma excitatory amino acids in autism. Invest Clin. 1996; 2:113-28.
Shinohe A, Hashimoto K, Nakamura K et al. Increased serum levels of glutamate in adult patients with autism. Prog Neuropsychopharmacol Biol Psychiatry. 2006; 30:1472-7.
Naushad SM, Jain JM, Prasad CK et al. Autistic children exhibit distinct plasma amino acid profile. Indian J Biochem Biophys. 2013;50(5):474-8.
Ghanizadeh A. Increased glutamate and homocysteine and decreased glutamine levels in autism: a review and strategies for future studies of amino acids in autism. Dis Markers. 2013;35(5):281-6.
Tuchman R, Rapin I. Epilepsy in autism. Lancet Neurol. 2002; 1:352–8.
Adams JB, George F, Audhya T. Abnormally high plasma levels of vitamin B6 in children with autism not taking supplements compared to controls not taking supplements. J Altern Complement Med. 2006;12(1):59-63.
Aldred S, Moore KM, Fitzgerald M et al., Plasma amino acid levels in children with autism and their families. J Autism Dev Disord. 2003;33:93–7.
Gruss M, Braun K. Alterations of amino acids and monoamine metabolism in male Fmr1 knockout mice: a putative animal model of the human fragile X mental retardation syndrome. Neural Plast. 2001; 8:285-98.
Ben-Ari Y, Woodin MA, Sernagor E et al. Refuting the challenges of the developmental shift of polarity of GABA actions: GABA more exciting than ever! Front Cell Neurosci. 2012; 6:35.
Frye RE, Rossignol D, Casanova MF et al. A review of traditional and novel treatments for seizures in autism spectrum disorder: findings from a systematic review and expert panel. Front Public Health. 2013; 1:31.
Dhossche D, Applegate H, Abraham A et al. Elevated plasma gamma-aminobutyric acid (GABA) levels in autistic youngsters: stimulus for a GABA hypothesis of autism. Med Sci Monit. 2002;8:1-6.
Schmitz C, van KootenI A, Hof PR et al. Autism: neuropathology, alterations of the GABAergic system, and animal models. Int Rev Neurobiol. 2005; 711-26.
Hollander E, Dolgoff-Kaspar R, Cartwright C, Rawitt R, Novotny S. An open trial of divalproex sodium in autism spectrum disorders. J Clin Psychiatry. 2001;62(7):530-4.
Goddard A, Mason G, Almai A. Reductions in occipital cortex GABA levels in panic disorder detected with 1H-magnetic resonance spectroscopy. Arch Gen Psychiatry. 2001; 58:556-61.
Fatemi S, Earle J, McMenomy T. Reduction in Reelin immunoreactivity in hippocampus of subjects with schizophrenia, bipolar disorder and major depression. Molecular Psychiatry. 2000; 5:654-63.
Martin E, Menold M, Wolpert C et al. Analysis of linkage disequilibrium in gamma-aminobutyric acid receptors subunit genes in autistic disorder. Am J Med Genet. 2000; 96:43-8.
Coghlan S, Horder J, Inkster B, et al. GABA system dysfunction in autism and related disorders: from synapse to symptoms. Neurosci Biobehav Rev. 2012; 36:2044–55.
Berry-Kravis E, Knox A, Hervey C. Targeted treatments for fragile X syndrome. J NeurodevDisord. 2011; 3:193-210.
DOI:
http://dx.doi.org/10.3889/oamjms.2014.099
Article Metrics
Metrics powered by PLOS ALM
Refbacks
Copyright (c) 2014 Nagwa A. Meguid, Hazem M. Atta, Laila A. Rashed, Amr S. Gouda, Rehab O. Khalil, Adel F. Hashish
This work is licensed under a
Creative Commons Attribution-NonCommercial 4.0 International License
.
---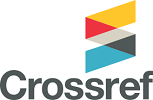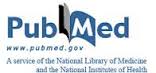 ---
Published by: Id Design 2012/DOOEL Skopje, Republic of Macedonia